Shop
Perfect Gifts for the Angler that has Everything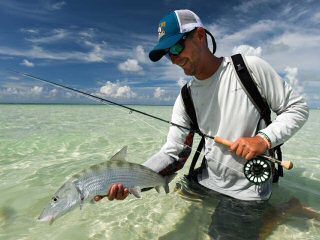 Jeff Currier is a self-taught fish artist. His medium is watercolor with pen and ink. So far his growing collection of fish species painted is at 67. Jeff's ultimate goal is to catch as many kinds of fish as possible and continue to paint them. So far he has caught more than 385 species of fish on fly from over 60 countries.
While you can commission Jeff to paint a fish for your wall you can also start building your collection of his popular fish coffee mugs and frosted beer steins.
These dramatic reproductions of Jeff's fish artwork is possible through the process of Dye-Sublimation printing.
Showing 1–15 of 77 results