Welcome to the website and blog of Jeff Currier!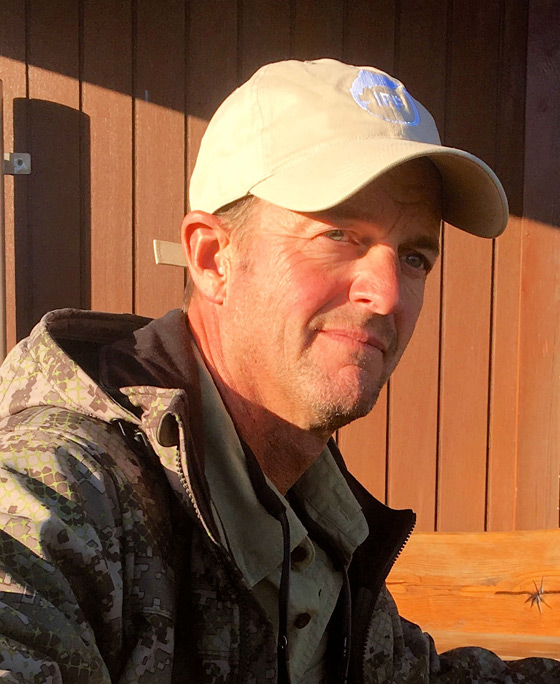 Jeff has been fly fishing the world for over forty years. Jeff's adventures to more than fifty-five countries on six continents and more than 375 fly caught species and counting; make him one of the foremost authorities in fly fishing. Wherever he goes, Jeff brings a sense of humor, enthusiasm, approachability and plenty of experience.
Jeff has been in the fly fishing industry for over twenty-five years. He began behind the counter at a fly shop in Jackson, Wyoming then went on to manage the shop for twenty years. He has taught the basics of fly fishing and guided anglers all over the Yellowstone area and throughout the world in both fresh and saltwater. He is presently on the Professional Advisory Staff for R.L Winston Rod Co., Bauer Reels, Simms Fishing Products, Scientific Anglers, Costa, Yeti, Kate's Real Food, and Yellow Dog Flyfishing Adventures. Jeff has met thousands of anglers from novice to advanced. His greatest joy is to help folks catch fish by supplying simple advice.
On this site you can view and order Jeff's books, "Currier's Quick and Easy Guide to Saltwater Fly Fishing" & "Currier's Quick and Easy Guide to Warmwater Fly Fishing". You can also order the DVD's Evolution, Carpland, Connect, Waypoints and Soulfish 2 where Jeff appeared fly fishing for the entertaining segments in Canada, Tanzania, India, Mongolia and Egypt.
Not only does Jeff fish, but he is also a recognized artist. Click through his fish watercolors and place an order for an original piece. It doesn't matter if it's a brook trout, tarpon or a carp, Jeff can bring any species to life. Get one of Jeff's fish on a coffee cup from his Shop.
Best of all, when Jeff's not fishing he spends much of his time traveling throughout the USA and Canada sharing his fly fishing expertise. He offers a wide range of power point presentations, fly casting demonstrations and even knot demonstrations. Check his appearance schedule and try to meet up with him when he is speaking at your nearest club or regional Fly Fishing Show. You can tab through the wide range of presentations that Jeff has to offer and hire him for your local club meeting or upcoming banquet.
Enjoy the site!