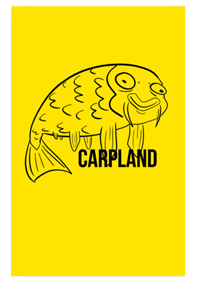 RA Beattie thought his fly fishing for carp movie was nearly complete.  That was until he got wind of the giant mirror carp of Blackfoot Reservoir in Idaho.  How could he release a carp movie without the largest most impressive carps in all of North America?  He couldn't.
Jeff got the call to be part of "Carpland" in September of 2014 with his longtime friend Mike Dawes.  Watch Mike and Jeff poling the Blackfoot flats catching some of the most impressive freshwater fish that North America has to offer in one of the most unique carp settings of all.
CARPLAND is a documentary-style adventure film about the history of carp in the United States. This non-native invasive species was introduced to U.S. waterways as a food source, and quickly spread to almost every state within a century.
Prized around much of the world as a desirable menu item – and in some areas as a game fish – the name carp carries negative connotations in the U.S. pertaining to its value as table-fare and a sport fish. They pose a significant threat to numerous wild ecosystems and native flora and fauna.
They're also an adaptive species, thriving in waterways too damaged by pollution to support native species – providing angling opportunities for urban populations. Carp's short history in North America spawns many questions about their role and future here. How did this desirable food fish fall from grace in households around the country?
Why is one of the strongest and most desired international game fish overlooked by anglers in America? How do we protect wild areas and native species from being overrun with this invasive species? Should we support carp populations in areas where native species have vanished due to pollution? We'll investigate these questions, and more. Filmed on location in Idaho, California, Pacific Northwest, Illinois, Michigan and more.
To Order:
Send a check for $24.95 + $5 shipping to:
Jeff Currier
P.O. Box 578
Victor, ID 83455