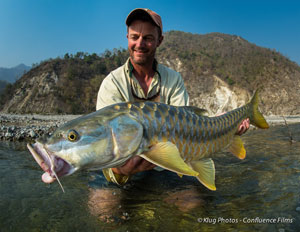 Request a species and Jeff can paint it, any species. It doesn't matter if it's a rainbow trout or a Texas flounder, he can do it. This can be a fish you caught, a friend caught, or simply a species (or set of species) of fish you want to decorate your wall with.


Pricing
Pricing is determined by paper size and fish species. Here are some approximate costs for Jeff's unframed original watercolors:
6″ X 9″ $175 + 10 Shipping (water color flies and bug hatches artwork only)

7" x 10" $300 + $10 Shipping

9" x 12" $400 + $12 Shipping

10" x 14" $650 + $15 Shipping

12" x 16" $900 + $20 Shipping

14" x 20" $1150 + $25 Shipping

22″ x 30″ $1750 +$30 Shipping

Have Jeff remarque your fish with the fly you caught it on for and additional $35
Ordering
To get exactly what you want, send a photo. Jeff can go spot for spot on a trout or make that monster largemouth just as fat as you remember. If you don't have a photo, not to worry, Jeff has caught and photographed more kinds of fish than any angler could dream of. He will retrieve a photo from his stock and you will wonder if he was there when you caught your fish! Just for the record, he'd love nothing better than needing to study up on a fish he's not familiar with. Good luck finding one!
Here's how to contact Jeff:
jeffcurrier65@gmail.com  (Best way to get Jeff)
(208) 534-8362
P.O. Box 578
Victor, Idaho 83455
A 50% deposit is required to begin work with full payment due at completion.