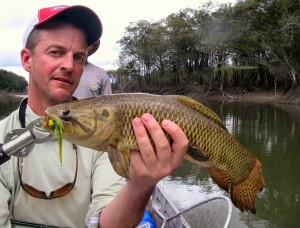 Jeff can be found nationwide and throughout Canada at fly fishing shows, sportsmen's shows, fly fishing clubs and other public exhibitions.
You can Contact Jeff and Book Jeff for one of his many presentation options for your event.
January 15-17, 2010
The Fly Fishing Show, Royal Plaza – Marlborough, Massachusetts
Jeff will be doing presentations and painting his original artwork in the fly tying section of the show.
January 22-24, 2010
The Fly Fishing Show, Garden State Convention Center – Somerset, NJ
Jeff will be doing presentations and painting his original artwork in the fly tying section of the show.
January 30-31, 2010
Fly Fishing Road Show – Denver, Colorado
Jeff will be part of the "Traveling Fly Fishermen" This trio of presenters includes Jack Dennis and Mike Lawson
February 13-4, 2010
Fly Fishing Road Show – Boise, Idaho
Jeff will be part of the "Traveling Fly Fishermen". This group of presenters includes Phil Rowley and Pete Erickson.
February 18-22, 2010
Chippewa Retreat Resort – Manitowish Waters, Wisconsin
Jeff will once again be guiding ice fishermen in Northern Wisconsin for walleye, pike, perch and other species on his old stomping grounds.
February 26-28, 2010
The Fly Fishing Show, Alameda Fairgrounds – Pleasanton, California
Jeff will be doing presentations and painting his original artwork in the fly tying section of the show.
March 3-15, 2010
River Plate Outfitters – Amazon River, Brazil
Jeff will be hosting his annual group to the Amazon with River Plate Anglers for peacock bass on their floating tent camps.
April 6, 2010
Mid-South Fly Fishers – Memphis, Tennessee
Jeff will be speaking on one of his many topics.
April 18-28, 2010
African Angler – Lake Nasser Egypt
Jeff will be returning to Egypt and Lake Nasser for Nile Perch. Joining the team will be Mikey Wier filming his next movie, Soulfish 2.
May 9-16, 2010
Baja Anglers – Baja Mexico
Jeff will be chasing roosterfish from the beaches of Baja Mexico with friends Sam Vigneri and Grant Hartman.
May 21-22, 2010
Fin Chasers Carp Classic VI Fundraiser – Blackfoot Reservoir, South East Idaho
This is a fly fishing only carp tournament to raise money for an angler in need.
May 29 – June 7, 2010
Lawrence Bay Lodge Outpost – Reindeer Lake, Saskatchewan
Follow the blog as Jeff and friends fly fish for trophy pike and walleye!
June 10, 2010
Bass on the Fly Tournament – Rire Reservoir, Idaho
June 26-27, 2010
Big Hole River Ranch – Melrose, Montana
Jeff and friend Scott Sanchez have donated their time to host a trip to the Big Hole River Ranch. This was an auction item at the Jackson Hole One Fly fundraiser and generated over $5000!
July 10-22, 2010
Atlantic Salmon Fishing – Norway
Jeff will meet up with close friend and legendary Polish angler Vladi Trzebunia for a week of Atlantic Salmon fishing on Vladi's old haunts.
September 9-12, 2010
Jackson Hole One Fly – Jackson, Wyoming
Jeff will be participating as a competitor at the world famous Jackson Hole One Fly Event – a celebration of fly fishing dedicated to the betterment of trout and trout habitat.
October 13, 2010
The Desert Fly Casters – Phoenix, Arizona
Jeff will be giving his newest presentation, "Fly Fishing Through Midlife Heaven".
October 28 – November 9, 2010
Tourette Fishing Fight it in Africa – Tanzania Africa
Following on the heels of two successful movie projects in two years, Confluence Films has begun work on a third movie to be released in 2011. In creating the follow-up to 2008's Drift and 2009's Rise, the filmmakers at Confluence Films will once again be traveling the globe in search of unique locations, great fishing, and the stories and characters that epitomize the spirit and sport of fly fishing. Jeff will the angler for an amazing segment to be filmed in Tanzania, one of the wildest African settings imaginable! They will be in search of trophy tigerfish with Tourette Fishing.
November 17, 2010
Ask About Fly Fishing Internet Radio
Jeff is back on the air at Flyfish Radio, this time he'll be speaking about tigerfishing in Africa. Ask About Fly Fishing – Internet Radio has brought together The Experts on fly fishing to tell you in their own words the secrets to their success in both Freshwater and Saltwater.
December 17, 2010
Jack Dennis Outdoor Shop – Jackson Hole, Wyoming
Jeff will be signing books, painting fish, telling stories about tigerfish and having a good old time like he did when he worked there for more than 23 years!
Reserve Jeff for Your Event!