World Wind Fly Fishing Tour Begins – South Africa – Lesotho – Seychelles – UAE, Nov 19 – Dec 15, 2016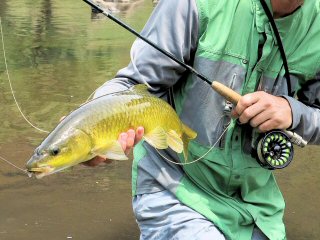 A World Wind Fishing Tour Starts Now – November 19
Fly Fishing Bum Hits Lottery on Air France – November 20
A Month Long Journey Officially Begins – November 21
Return to Fly Fishing In Lesotho – November 22
Long Hike Pays Dividends Flyfishing in Lesotho – November 23
Storms Doom Yellowfish Rivers – November 24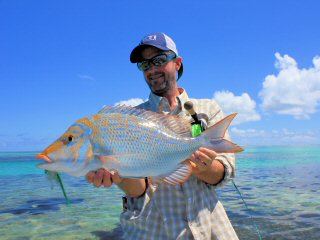 Fly Fishing in Lesotho comes to an End – November 25 & 26
Arrival in the Seychelles – November 27 & 28
Start of My Hosted Trip to Farquhar – November 29
Return to Farquhar – November 30
Fly Fishing Farquhar in the Seychelles Day 1 – December 1
An Unexpected Run with the Milkfish – December 2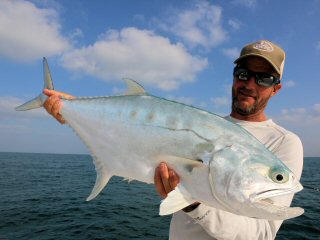 Species Bashing on the Fly – December 3
Unnerving Calmness Continues at Farquhar Atoll – December 4
Magnificent Catches from Farquhar – December 5
A Weather Change for the Last Day at Farquhar – December 6
All Great Journeys come to an End – December 7
Return to Fly Fishing in Dubai – December 8
Storm Kills our Fishing in Dubai – December 9
Flyfishing in Abu Dhabi – December 10 & 11
Weather Cancels Fishing Day in Dubai – December 12
The Last Day of this Month Long Journey – December 13
Flyfishing for Atlantic Salmon in Iceland – August 16-28, 2016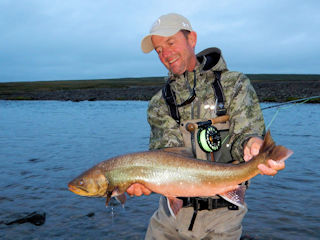 Riding the Wave to Iceland – August 16
Return to the Salmon Waters of Iceland – August 17
End of the World Fly Fishing – August 18
Chasing Atlantic Salmon on the Hafralonsa – August 19
Arctic Char, Atlantic Salmon & Lamb Chops – August 20
Extreme Flyfishing for Atlantic Salmon in Iceland – August 21
The Hofsa River of Iceland – August 22
One Fish Can Make A Trip – August 23
A Dream of Fishing the Sela Comes True – August 24
Brown Trout & Atlantic Salmon on the Sela River – August 25
Atlantic Salmon Fishing on the Sela River Iceland – August 26
End Big and Go Home – August 27
Memories from Iceland – August 28, 2016
Kendjam Brazil July 28 – August 6, 2016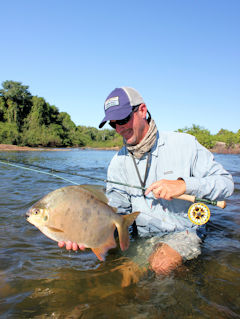 Flight Layover Leads to Fishing Key Biscayne – July 29
A New Part of the Amazon with Untamed Angling – July 30
Let the Games Begin – Kendjam Brazil – July 31
Long Trip Down the Iriri River – August 1
Fly Fishing for Wolves – August 2
Exceptional Day Fly Fishing Kendjam Brazil – August 3
Fly Fishing for Payara – August 4
Final Day in Kendjam with Untamed Angling – August 5
Remembrances Flyfishing Kendjam Brazil – August 6
World Masters Fly Fishing Championships – Ireland – June 6-18, 2016
Return to the World Championships of Flyfishing – June 6
Arrival to Galway, Ireland – June 8
Fly Fishing in Ireland – June 9
Flyfishing on Lough Corrib in Ireland – June 10
Wild Brown Trout of Ireland – June 11
Learning the Brown Trout of Lough Corrib – June 12
The World Masters Fly Fishing Championships 2016 – June 13
Official Practice of the World Masters – June 14
Competition Begins in the Flyfishing Championships – June 15
Day of for the Cliffs of Moher – June 16
Last Day Surge in the World Championships of Flyfishing June – 17
Flyfishing in Ireland Comes to an End – June 18
Baja Mexico Roosterfish – May 14-20, 2016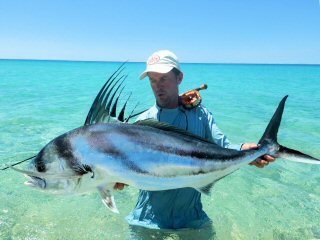 Back to Baja – May 14
The Biggest Fish of My Life – May 15
Roosterfishing in Baja – May 16
The Roosterfish of a Lifetime – May 17
A Morning Species Hunt from the Rocks – May 18
Sammy Vigneri Teaching the Roosters a Lesson – May 19
Last Day Magic Strikes Again – May 20
Fly Fishing in Gabon – March 14-24, 2016
The Things we do for Fishing – March 14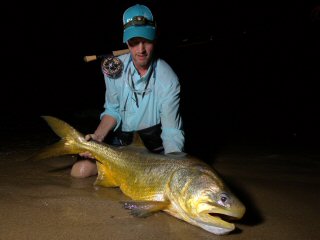 Arrival in Libreville Gabon – Marh 15
A Long Road to Fly Fishing in Gabon – March 16
Final Leg to Sette Cama Camp in Gabon – March 17
Giant African Threadfin on the Fly – March 18
Storms Slow Fly Fishing in Gabon – March 19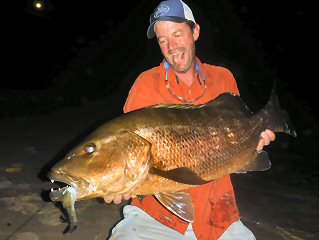 The Day of the West African Tarpon – March 20
Fly Fishing Gabon for the Lonfin Jack – March 21
Dedicated to a Cubera Snapper on the Fly – March 22
Exploratory Flyfishing Trip to Gabon Ends – March 23
Memories from Fly Fishing Gabon 2016 – March 24
1 Spot Left for Jeff's Trip to Seychelles – November 30-December 7, 2016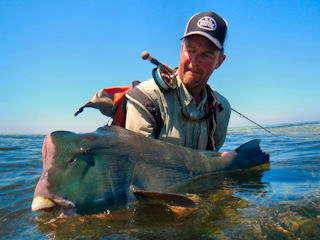 Join me in the Seychelles to Farquhar Atoll November 30 to December 7, 2016.   Once again I'll be hosting this incredible saltwater flats fishing trip through Yellow Dog Flyfishing Adventures.  Of all the saltwater fly fishing trips I have been on, my 2014 visit to Farquhar was hands down the best I have ever experienced!  My group landed over twenty different species from the usual bonefish and trevally to the unusual bumphead parrotfish, napoleon wrasse, saddle back grouper and more.  To see just how spectacular my 2014 trip was check out my day by day accounts from my blog here.
The 7 night / 6 fishing day package will be $8,900.00 per person, and includes the following:
What's Included
All accommodation on Farquhar for seven nights (based on two people sharing a room)
Six (6) days of guided fishing (2 anglers per boat/guide)
Three meals per day on the island
All bottled water, coffee, tea and juice
Round-trip flights from Mahe (SEZ) to Farquhar
Landing fees on Farquhar
All applicable taxes and GSTs
Daily laundry and housekeeping services
What's Not Included
International flight to Mahe (SEZ)
Gratuities for guides and lodge staff
Liquor and wine (BYO!) and beer (available for purchase at the lodge)
Meals and accommodation in Mahe or any other en route cities
Travel insurance and Global Rescue coverage (mandatory)
All fishing equipment, tackle and flies
How To Get There
The primary airport and access hub for the Seychelles is Mahe International Airport (SEZ). It is recommended that guests arrive on to Mahe and overnight the night before the weekly transfer flight to Farquhar. If you do plan on arriving the same day as the transfer to Farquhar, it is recommended that you try to arrive as early as possible in the morning. The return flight from Farquhar to Mahe will leave at mid-day, which means that on arrival, guests can connect to their international flights for the evening trip home, or overnight in Mahe.
Arrival and Departure Details / Times
Guests are expected to arrive in Mahe (SEZ) on the Tuesday before their flight to Farquhar, or early on the Wednesday morning of the day of the charter flight to Farquhar. The group will meet an hour before the scheduled departure time at the domestic terminal (next to the international terminal). The flight from Mahe to Farquhar is one hour and forty-five minutes onboard a private chartered Beechcraft 1900. Guests are then transferred in true island style via tractor and trailer on a short 15-minute ride to the guesthouse.
Space is limited for this magnificent adventure.  I hope you can make it!
For more information, contact me via my email at jeffcurrier65@gmail.com or ring me at 208-534-8362 or contact Tom Melvin at tom@yellowdogflyfishing.com or Jim Klug at jim@yellowdogflyfishing.com.
Cheers,
Jeff