Official Practice of the World Masters Flyfishing Championships
Categories: Uncategorized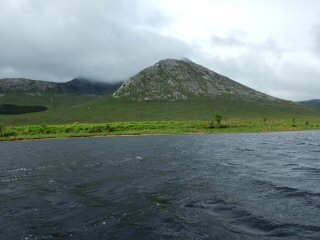 The World Masters Fly Fishing Championships is a weeklong event.  Yesterday was the opening ceremonies.  Today is Official Practice.  Tomorrow we compete.  Thursday is an off day.  Then Friday is our last day of competition and Saturday is the awards ceremony and party.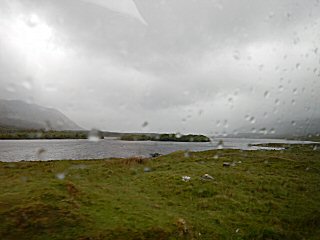 In past competitions I usually took the Official Practice day to rest but this time it's different.  We got to practice fish the actual competition water.  I'd been a fool not to go check them out so me and the team split up and went.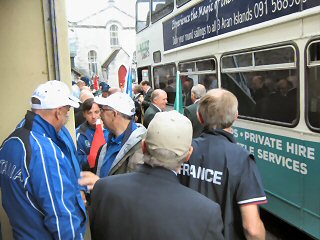 Scott and I went on the boat to Sector 4 Lough Inagh then the shoreline of Sector 3 Lough Fee while Jay and Joe went by boat to Sector 1 Lough Corrib then to the shoreline of Sector 2 Lough Muck.  We all had a job to do – find out what flies worked best and what lines to fish them on.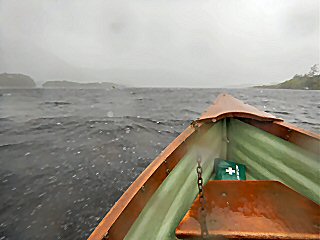 The real mystery to be answered was: is Lough Inagh going to fish best with traditional wet flies like on Lough Corrib or could we go full on American fishing style with streamers and leeches?  Our weather for the day was the worst of trip.  There were high winds, heavy rain and it was cold enough to put on my Simms Waderwicks.  In the eyes of the Irish – a no less than perfect day for fishing.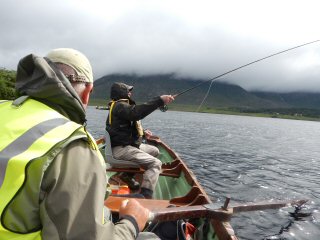 Official Practice isn't just practice for contestants but also a test for the Competition organizers to make sure the buses run efficiently and for the controllers (judges) to be sure they understand the scoring and etc.  Fortunately this tournament seems to be well organized and these things ran smoothly.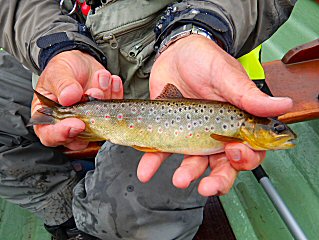 When Scott and I arrived at Lough Inagh we hopped in a boat with controller Padraig Fahy.  Padraig is a super nice guy and guides the area.  He gave us a brief rundown on where the wild brown trout of Inagh are usually found.  Scott rigged up with traditional wet flies.  I experimented with dries and caught a fish stripping in to recast which enticed me to switch to Buggers on my Stillwater Intermediate line within the first half hour.  Scott moved a couple fish on his wets but my Buggers wrecked the place!
The end result of our three hours of practice on Lough Inagh was that Scott and I won the session over all other practice teams.  Scott landed four countable fish on wets.  I landed ten on Buggers.  We know what flies we'll be fishing here.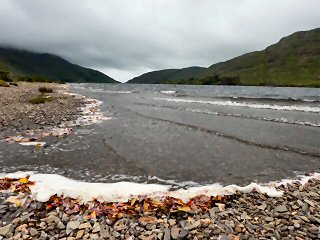 In the afternoon our practice session shifted to the shoreline fishing competition lake, Lough Fee.  The rain stopped but the wind was easily topping 25 mph.  The bus dropped us off and Scott and I found a slightly protected point to fish.  Personally, I already have my plan for my shoreline sessions so rather than practice I took the three hours this afternoon to thoroughly get ready.  It was extremely relaxing.  I tied leaders and built a mini fly box of my tournament flies.  That's it.  Ready to go!
Scott didn't pick up a single fish on Lough Fee.  The small shoreline fishing lakes may be is difficult as Lough Corrib.  The best strategy for Team USA to win will be to limit our blanks.  More on how the scoring works tomorrow.  Ready to compete!