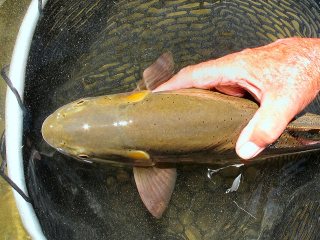 I threw down a third fishing day in a row today.  Yes, indeed Granny and I got home late last night from our Wyoming adventure but Gary Eckman booked him and me a One Fly practice day on the South Fork with guide and long time friend Zach Peyton.  A chance to sit in the back of the boat and not have to row a stroke all day – you don't miss those for anything!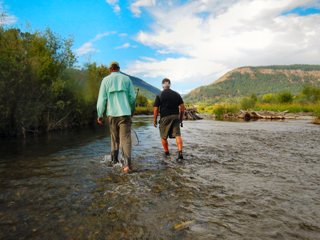 Fishing was far better than last week.  You may remember Gary and I caught some fish Friday but very few and all of them came from one side channel.  It was tough.  The slow day threw some fear into us for the One Fly.  But today we caught fish steadily and on a wide variety of flies ranging from streamers to big dries.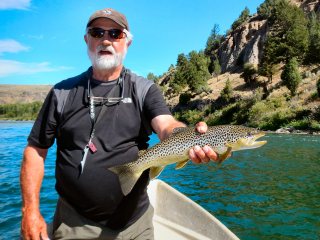 The improved fishing on the South Fork comes from several things.  First of all Zach guides the river everyday and has for many years.  Even when fishing is tough he has a few pets and places that always have a hungry trout.  Also, the fishing pressure on the South Fork has dropped dramatically the last couple weeks.  Word got out as to how tough the fishing has been so most anglers have migrated to the Snake River around Jackson, Wyoming.  Last, nights have cooled significantly.  Cool nights lead to cooler water, thicker hatches and all-round better fishing.
It's back to the office this weekend.  I'll be writing and painting and enjoying some baseball.  Yea, the Cubs are long out but there are some extremely interesting races out there.