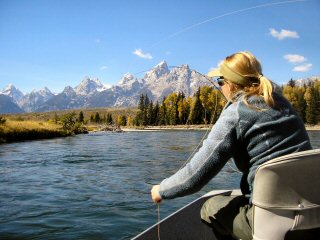 October 25-27, 2017
About the time I left the Jack Dennis Fly Shop in 2009 to go full time with my speaking and artwork I supervised ten shop employees and a guide service of fifteen guides.  I enjoyed every one of those guys like they were my brothers and we've remained close.  Most of them also broke loose after me and formed their own guide service in Jackson Hole, Wyoming called Grand Teton Fly Fishing.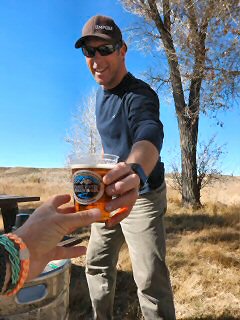 Grand Teton Fly Fishing has become the place to book a guide whether you want to fish the Snake River through Grand Teton National Park, the Wyoming section of the Green River, Yellowstone Park and also the South Fork of the Snake.  They also carry a tradition I started of throwing an end of the season fishing party.  Lucky for me, even though I'm not their employee, they welcome me along as a guest.
For the last eight years we've held this gathering on the Wind River over by Thermopolis, Wyoming.  This year however, we preferred a change.  We headed for one of the most desolate regions in the west and camped and floated the high desert.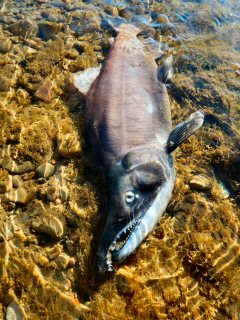 Fishing here is as a standard is slow.  The wind blows furiously and nighttime temps for camping deter most from this idea.  It's so harsh here few animals can survive.  This migrating kokanee salmon gave up.  But there's a reason to torture yourself – big trout.
We arrived at noon on Wednesday.  After we set up camp we launched the boats and did our shuttles.  We pushed off around 2 PM for a short float.  The sun was piercing for late October and the temperature pushed 70° and there was little to no wind.  This was exactly the opposite of the norm I just described.  I guess that's why Wednesday we didn't catch many fish.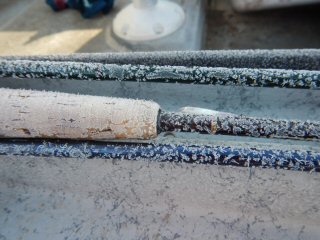 Thursday was different.  We awoke to 13° and shivered while drinking our coffee.  The day started so cold we had to thaw our waders and shoes and even loosen our reels beside the campfire.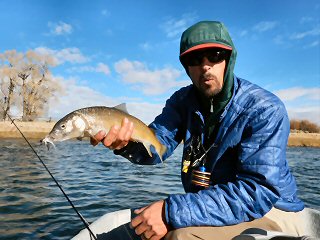 We floated a full day's worth of about ten miles of river.  I fished with Trey Scharp and Alex and the three of us took turns rowing while the anglers fished streamers.  Trey and I each fished multiple flies and raked the small rainbows, a few Bonneville Cutthroats and brown trout.  This normally nymph eating mountain whitefish even got in on the streamer chase for Trey.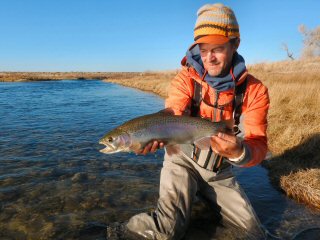 Although the target for most of us was to catch a huge brown trout, the browns were far and few between and the few we caught were small.  It's strange for here but then again, the weather has been weird.  As luck should have it however, the big rainbows were abundant.  While normally you catch these guys nymphing, Trey and I racked up a half dozen of these beauties on the streamers.
That's the short blog version of our three days thanks to the fact that I am way behind in my work.  It sums it up though.  It was a fantastic three days with the fellas.  The fishing was by no means incredible but not bad either.  And it's always a blast hanging with good friends that you don't see often enough!
Don't forget Christmas is coming fast.  Check out my new fish decals.  There's a chance for some free decals too!  And as always – my coffee mugs and beer steins are the ultimate gift for the angler that has EVERYTHING!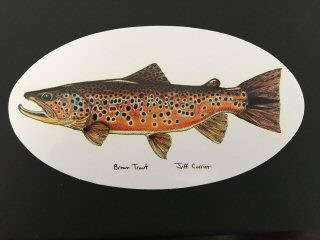 Jeff Currier Global Fly Fishing