I needed a tranquil day on a river after my grueling twenty Cliff Fly Box art weekend.  Was taking the girls on the Bryant River really the relaxing answer?  Probably not exactly, but nonetheless, my annual ladies day on the river with Granny, Jessica Chitwood and Pam Parkins is always a blast.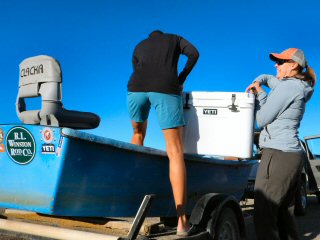 We got an early start in order to put the two hour drive behind us and still put on the Bryant early.  It's not always easy organizing the ladies this time of day but they were so pumped they were ready to rock as planned.  We hit the boat ramp shortly after sunrise and loaded my Yeti with orange whips and food and pushed off.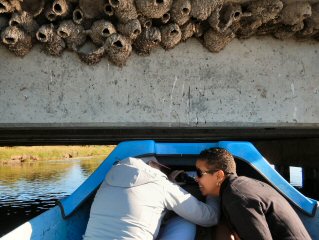 The water was so high that the first bridge we hit required chairs folded and all hands on deck.  And I mean flat on deck like a turtle.  The front of my boat cleared the bridge by less than one inch.  It's a good thing the Yeti was full and we all ate a big breakfast so the boat floated low.  It was a bit unnerving and probably not the wisest move of 2016 – but we made it.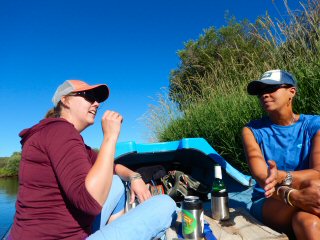 Fishing was poor for us.  A couple other boats passed stating a few fish were caught but this was one of the slowest ladies days for fish numbers I can remember.  Perhaps I wasn't cracking the whip hard enough?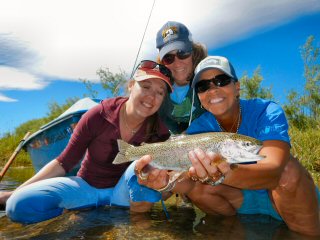 This being said however we caught a few.  Granny put my 4-weight Winston Boron III LS to work and landed a number of small rainbows and the occasional baby brown trout.  We probably could have tossed some streamers but catching wasn't all what today was about.  It was fun with the gals we got it done.  It's back to serious fishing come Friday when I head for monster fish waters with friend Tom Hansen.