Labrador – The Best Brook Trout Fishing on Earth
Categories: Uncategorized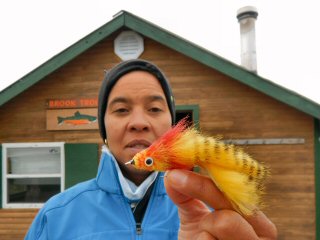 On a brutally cold morning for August, even up here in Northern Labrador, Andrew, Granny and I and Ninja Média' man alias Bill made our way back up Andre Lake from McKenzie River Lodge to the Come Back River.  The boat ride to the Come Back is much longer than yesterdays, pushing 1 hr 20 min.  To break up the wet ride, 45 min in we stopped to toss big flies at northern pike.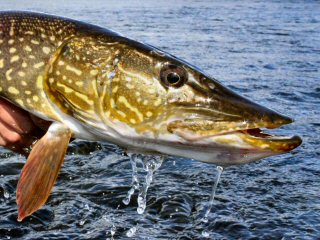 I had phenomenal northern pike fishing back in June.  The piking was so good that the random 30" pike this week here in Labrador hasn't gotten much of my attention.  But for Granny, she's all about them.  And it makes perfect sense.  I didn't realize it but she hasn't pike fished in more than ten years.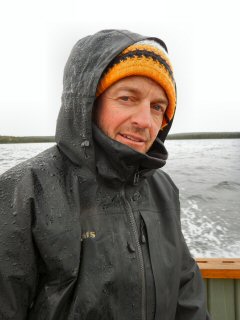 Andrew stopped the boat at a narrow cut where Andre Lake meets Montgomery Lake. Montgomery is about a foot higher in elevation and a stiff current exists as the colder lake pours into Andre.  The area is shallow and there's lots of weeds.  We were sheltered from the waves and wind but I can assure you it was still cold as a witches butt in January!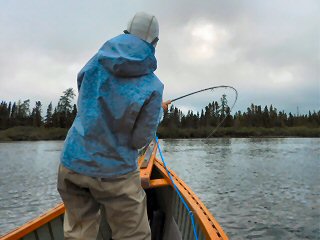 Granny grabbed my 6-weight Winston Boron III Plus.  A 6-weight may sound light for pike but these new Winston rods are ideally for saltwater fly fishing and their lightweight and stiff action make it so the 6 can handle Labrador pike.  Granny chucked her first cast, stripped like a mad woman and came tight in seconds.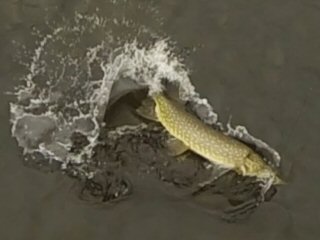 I had Granny rigged with straight 30lb fluorocarbon and wire shock tippet so she was able to put the heat on these pike.  She landed the first pike with ease and on her next three casts landed three more with the biggest being 30".  It's strange to me that the pike fishing isn't a bit more highlighted here in Labrador because it's very good.  Although the pike we caught this morning were small by pike standards, I'm certain that if we focused on them we'd find a few good ones.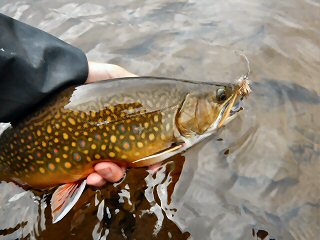 After a half hour of piking around, Andrew made it clear that we'd want to maximize our time at the Come Back River as it's full of McKenzie River sized brook trout.  We reeled in and crossed the small Montgomery Lake then into a tiny bay and to the mouth of the Come Back River.  I hopped out and cast a Yellow Sally into a current seam I couldn't resist and landed a proper brook trout to start the day.  Labrador brook trout fishing was about to become no less than insane!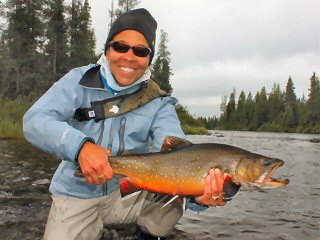 Today was undoubtedly the best day of brook trout fishing that Granny and I have ever experienced – HANDS DOWN.  In fact I don't see how we could ever beat it.  It wasn't like we caught them every cast and it wasn't like we didn't need to work for them.  But we caught over twenty huge brook trout!  The fishing was so good that we're going to end our brook trout fishing today.  And tomorrow, our last day, we're going on a full on hunt to catch ouananiche salmon.  Stay tuned!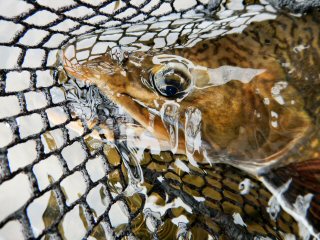 A special thanks to Paul Ostiguy and McKenzie River Fly Fishing Lodge for bringing Granny and I to Labrador!