Queenfish on the Fly – A Very Happy Easter
Categories: Uncategorized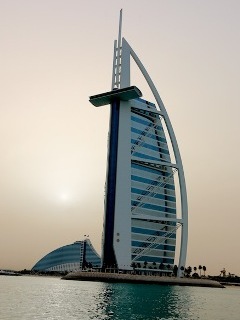 It's full speed ahead here in United Arab Emirates.  Mike and I have been in Dubai less than 48 hours and we have two days of fishing under our belt with Nick Bowles of Ocean Active.  Yesterday fishing was ok but today was tremendous.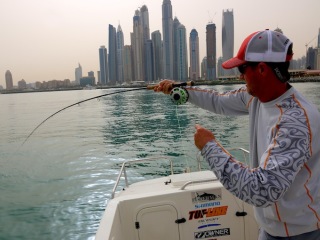 First of all the wind was down.  Better than that, unlike yesterday there were few people out and the water was all ours (the weekend here is Friday and Saturday and Sunday is actually the first day of the work week).  Best of all, the talang queenfish were busting bait all over the place in front of the south end of the city!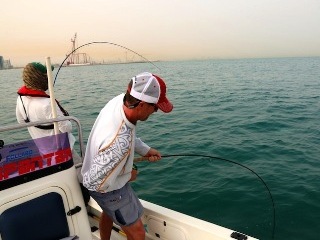 Mike started off our day with a couple quick queenfish.  One on nearly the first cast.  From there was absolute insanity.  I hooked up.  Mike hooked up.  I hooked up.  Mike hooked up.  The talang queenfish went wild and our boat was chaos for four straight hours!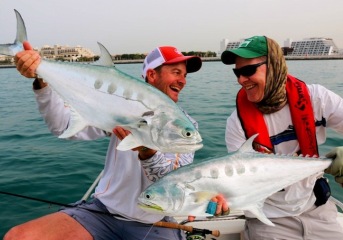 This is a short blog as Mike and I are leaving Dubai for Sudan in a few hours and we must have our paperwork together.  I'll have absolutely no contact with the world once we land in Sudan and I wanted to get this post up.  All I can say is this was an unforgettable day and Mike and I thank Nick Bowles.  If you ever come to Dubai or even just pass through – BOOK A DAY with Ocean Active and get into these queenfish!
I'll be fishing all week in Sudan and I'll have a post for every day.  However, with no access to the world, posts probably won't go up till I get back to Dubai on April 14.  Stay tuned.  This trip is off to a rocking start and there's 31 days to go!