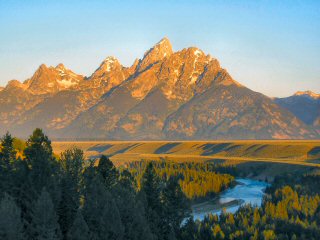 You'd think with competing in the Jackson Hole One Fly next week I'd have at least a few practice days on the Snake River in Jackson Hole this year.  But I haven't.  I've been gallivanting everywhere but the Snake and in fact, my last day on the Snake was during the 2013 One Fly.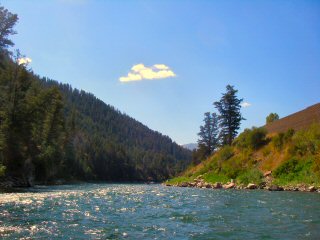 But that's ok.  I'm fishing a streamer.  I think more important than fishing the Snake just because I'll compete on it in the One Fly is to have my boat fishing streamer skills at their best.  And no doubt I could use a few days to fine tune these so today Gary Eckman and I floated the Snake south of Jackson from the South Park Bridge to Elbow.
Like on the South Fork last Friday I didn't fish the way I'll be required to in the One Fly.  I fished my Stillwater Line instead of a floater and yes, I fished two streamers instead of only one.  My philosophy is that casting a sinking line is harder than casting a floater and casting two flies is harder than casting one fly.  So, next week my casting accuracy and fly/line management will be easier.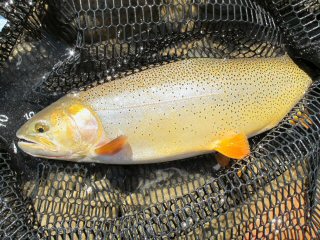 Our streamer fishing was decent.  Most guides will tell you there are less big trout south of Jackson Hole than there are say up in Grand Teton National Park.  This may be true; however, in the One Fly it's not about catching a whole bunch of big fish, it's about catching eight of them because you can turn in your best six for bonus points.  No more than that.  And today Gary and I each landed at least six over 15" so our scores would have been solid.
I don't fish on Labor Day Weekend so its paint fish, work on my book, watch baseball and relax until Wednesday.  You can't beat that!