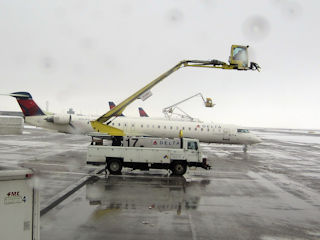 In a blink of an eye I found myself back on a plane from snowy Idaho to Boston on Tuesday.  I say snowy because we are getting buried in the Yellowstone Country.  I shoveled most of my 36 hours while home from Wisconsin and my flight out of Idaho Falls to head east required a major deice session and I was lucky to get out at all.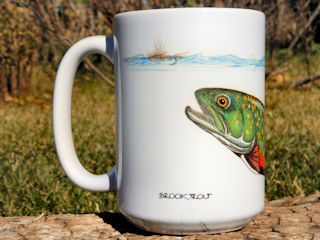 I'm presently at my folks house in Wolfeboro, New Hampshire.  This weekend it's the Marlboro, Massachusetts Fly Fishing Show.  As always I'll be showing my art including many coffee mugs and beer steins with the new swimming fish on them.  I suspect the new style brook trout will sell out fast.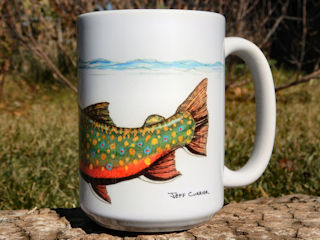 As always I'll be giving my PowerPoint presentations and casting demonstrations.  "Streamer Tricks for More and Bigger Trout" will be a new PowerPoint presentation that has been long in the making.
I hope to see you there!
Friday
11:00 – "Casting in the Wind and the Double Haul"
3:00 – "Tricks and Tactics for Fly Fishing the World's Best Flats"
Saturday
11:30 – "Streamer Tricks for More and Bigger Trout"
3:15 – "Fly Casting 101"
Sunday
11:00 – "Streamer Tricks for More and Bigger Trout"