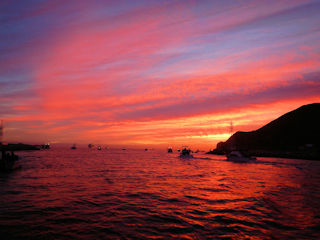 The day started very early at dawn under unbelievable skies with a quick dredge where we've been sticking the tuna this week.  I nailed my second yellowfin tuna on the fly.  Sammy picked up Grants fly rig and dredged with me.  He had his first yellowfin hook up on the fly but the screaming run was too much.  Another yellowfin broken off.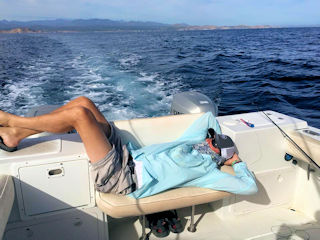 After an hour of tuna Grant dropped the hammer and we started our troll to tease me my first marlin on a fly.  I'll keep this short.  We teased for six solid hours and not a marlin was to be seen.  Can you believe this marlin curse?  I'm up to between 25 & 30 days now over the last 20 years and still no marlin on the fly.  Sort of humorous in a sick way.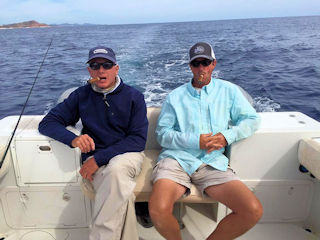 Stay tuned for one more day down here.  Sammy, Grant and I are headed north to fish the beach all day tomorrow for roosters, corvina, jacks and you name it.  The beach fly fishing in Baja is my specialty.  And as you know from this blog, I love to end big.  Tomorrow is my last fishing day for 2015!