Competition Begins in the World Championships of Flyfishing
Categories: Uncategorized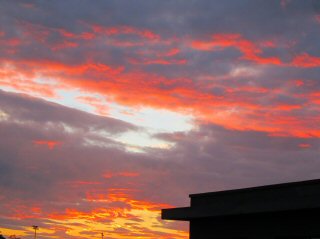 More than ten years ago I retired from world competitive fly fishing but this morning here I was – out of retirement competing in the World Masters Fly Fishing Championships on the lakes of Ireland as a member of Team USA.  My heart pounded with excitement as if my last tournament was yesterday.
The way the scoring works in the Worlds is this:  Each team has four members.  Competition consists of four three hour sessions on lakes.  Each team member is assigned a letter – A, B, C or D.  I'm D and today I competed in two sessions against all the other "D" folks from other teams.  Meanwhile my three team members fished against their matching letters from other teams.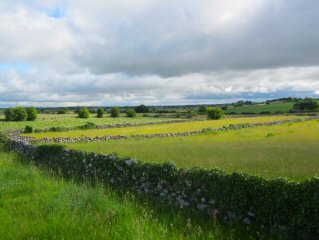 In order to score a fish he must be 20 cm long.  It's best to catch lots of fish rather than a couple big ones.  There are ten teams so scores after each session range from 1-10.  One being the best you can do and ten the worst.  The idea is to have the fewest points at the end.  So, if you win your session amongst your group you score a 1.  If you're second you score a 2 and third scores a 3 and so on.  If you're the big loser you score a horrible 10!  Or if you don't catch a single fish, even if half your group doesn't catch a single fish, you and they score a 10.  The bottom line is you absolutely must not blank in a session because if you score a 10 its hurts the team terribly.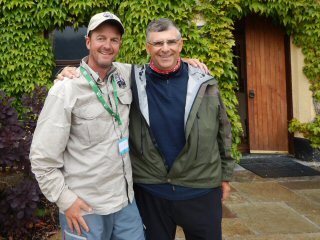 The team with the least amount of points in the end wins and the angler with the least amount of points wins the individual.  This is an Olympic style event so winners receive medals with grand champs receiving gold.  It's an incredibly challenging yet fun event.  And I can tell you, I competed against many of these Europeans back in the day and some are the best anglers in the world including my friend here Edoardo Ferrero.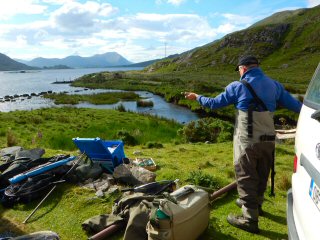 My morning began at 5 am with coffee and simply relaxing around the hotel.  At 7 am I was on a two hour bus ride to Lough Fee for my 50 meter long bank session.  The three hour session starts at 9:30 and you're supposed to have 30 minutes to prepare.  The bus was late and it was more like 10 minutes.  I whipped together a double dry fly rig on my Winston 9' 4-weight and three Buggers on my 6-weight with my Stillwater line.  When the bell went off I went to work with my dries as planned.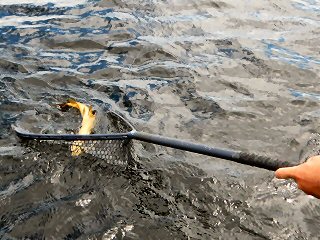 The skies were partly cloudy and the wind ripped across Lough Fee.  I was in Beat 3.  To my left was the Scottish angler in Beat 2 and to my right was the French angler in Beat 4.  I was snug in between two of the best and all I could do was hope they didn't catch every trout before they swam to me.  All other Beats were being fished as well by each country in the event.  Within minutes my dry fly was sipped by a 26 cm brown trout that I sped to my net at lightning speed.  I ran the little gem to my controller and I was on the board!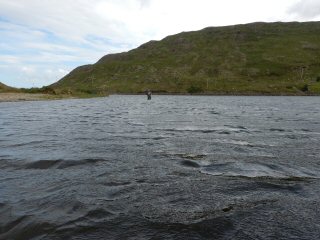 I caught three measurable fish during the first hour on dry flies.  Unfortunately I watched the Scottish angler catch at least that however the Frenchman caught only one.  Once I wore my welcome out with dries I made a quick run through my water with nymphs.  The nymphs didn't move a fish so rather than wasting time I put my Buggers to work.  It took some prowling but soon I found a pocket of fish about 60 feet off shore.  I had to let my flies sink a ten count but then two or three strips in I'd get hit.  I fished like a machine for the last 90 minutes of the session and put six more fish to the net.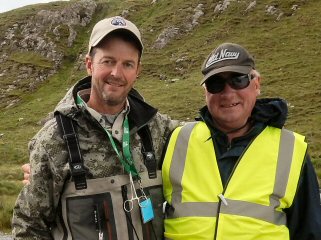 I caught nine fish total.  My judge, who had been hearing how the rest of the session was going for other anglers shook my hand and he and his friends chanted, "You can make America great again!"  It was cute and simply told me I did well.  The end result was the Scotsman won the session with fourteen fish.  I got second and the Frenchman got third.  It was a wonderful start for me and Team USA.
Results for Individuals in my group for Session 1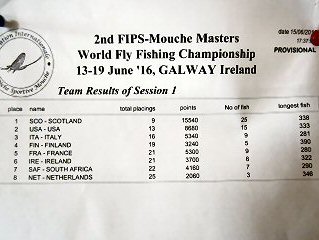 Meanwhile the rest of Team USA did well too.  Jay Buchner won his session on Lough Muck.  Scott Robertson scored a 2 on Lough Corrib.  And Joe Humphreys, although his score was a 9, didn't blank on Lough Inagh.  Team USA was in second place!
Results for Teams after Session 1
My afternoon session was the dreaded and feared boat Beat on Lough Corrib.  Corrib is the lake that made us miserable earlier in the week practicing.  While I caught a few fish practicing they didn't come easy and most of our team hadn't landed a single one.  This is where if you don't blank the team would score well and gold could be won.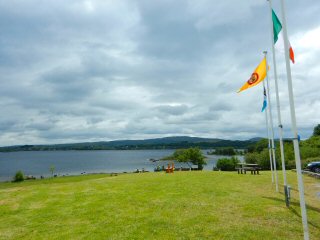 My boat partner was Marry of Netherlands and she doesn't speak a word of English.  Our controller (judge and boat handler) was Tom.  When we arrived it was sunny and the lake was calm.  Being we are required to wind drift, calm wasn't exactly what we needed for covering water.  But we loaded up and at 3 PM the bell rang and off we went to cast relentlessly around a small island.
I stuck with the program learned earlier this week from our guide Michael Drinan of three wet flies stripped as fast as possible.  I couldn't believe it, ten minutes in and I netted a fish.  I swung my net to Tom so fast it was unreal.  I stared at the bottom of the boat in relief.  The brown trout flopped in Toms measuring tray then Tom said look.  My fish was 18.5 cm – too short to measure.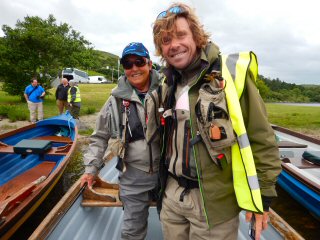 Ugh!  I went back to work and an hour went by.  The wind stirred up on occasion helping us cover water but then it would die again.  We moved a couple times to other islands.  Of course the lake was covered with other competitors in boats and two hours in it was hard to find water unfished.  The stress was starting to build.
Mary was casting continuously as well but nothing.  I didn't lose concentration and at last I hooked another.  I scooted him to the net fast as well but he was small.  Tom measured him and the fish was even more of a heartbreaker – 19 cm.  Only a centimeter too small!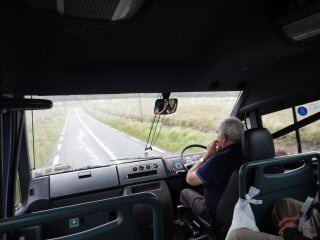 I had a gut feeling I was in trouble at that moment.  Although I didn't lose my concentration for a second, the last hour went by without a fish.  Day one, second session and I blanked on the cursed Lough Corrib and scored a disappointing 10.  I missed scoring by 1 cm.
The long bus ride back to the hotel was dismal.  Marry and I weren't by any means the only blanks.  Six of us total blanked.  There were four happy contestants and six bummed out ones.  I walked into the hotel to sadly tell my teammates I failed in Corrib.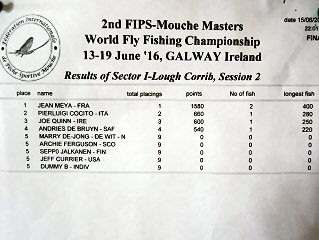 No one seemed too disappointed in me and there was a reason for this.  The afternoon was a disaster for all on Team USA.  Jay blanked on Lough Inagh.  Scott blanked on Lough Muck.  And Joe scored another 9.  Team USA dropped to 7th place in one disastrous session.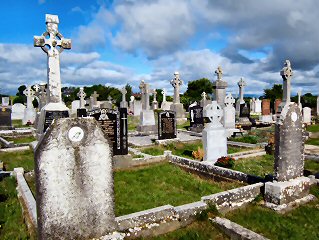 Scott and I are rooming together and to say we're in shock right now is an understatement.  I can't get it out of my head that I caught two fish on Corrib and both were barely a centimeter too small.  And I can't believe the team had two more blanks.  We started so well.  But we wont kill ourselves.  We'll pick up the pieces on Friday for the last two sessions.  Somehow we all have to do well and get us back to the top.  There's no giving up.
Tomorrow is a rest day in which all teams are heading on a tour of the Burren Region.  Failure is in the rearview mirror.  Fun and success lies ahead.