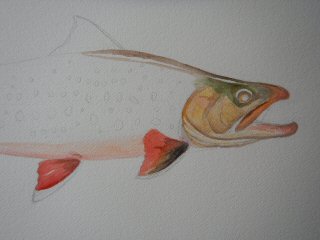 No better way to ponder about my Arctic char fishing at Inukshuk Lodge at Nunavik Quebec this past summer than to kick back during a few cold dark November days and break out the watercolors.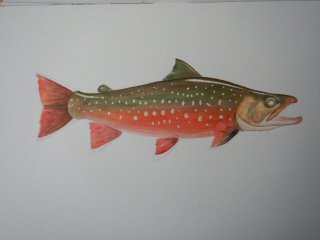 As much as I hate the fact that it doesn't get light until nearly 8 AM and it gets dark at 5 PM, it's a fun time to be creative and paint.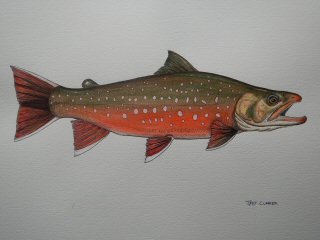 I've only painted three Arctic char in my life that I can remember.  Any of the char from brook trout to bull trout are challenging with watercolors because you can't paint a light color over a dark.  What's done is done once that paint is down.  I am very happy with how this fish of Ungava Bay came out.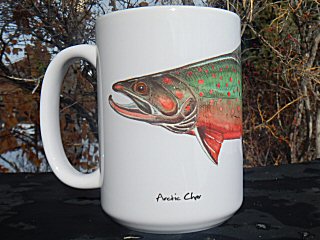 Don't forget Christmas is coming fast.  Not only can you order a painting or have me decorate a Cliff fly box, but check out my new fish decals.  There's a chance for some free decals too!  And as always – my coffee mugs and beer steins are the ultimate gift for the angler that has EVERYTHING- SHOP ONLINE!
Next blog reporting from the redfish flats of Louisiana!