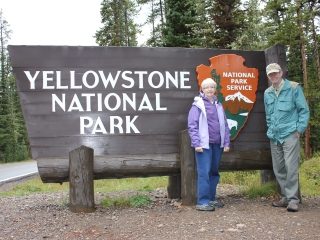 In 2012 my Dad's Parkinson's was so bad he could barely function.  Life was so awful that he decided to receive a type of brain surgery that might relieve the symptoms.  Despite the dangers of brain surgery, to Dad and our family it was worth a shot.
Dad had the surgery on August 22, 2012.  I flew back to New Hampshire to be with him for the surgery.  Believe it or not, the surgeon said he'd be out of the hospital in two days and hopefully enjoying the success of the surgery in a couple weeks.  Unfortunately that wasn't the case.  Dad didn't get released from the hospital for nearly three weeks and instead of going home he was sent directly to a nursing home.  A long story short, Dad didn't return home until late October.
Dad wasn't well for months, but to our family's relief, Dad finally recovered and remarkably his Parkinson's symptoms were far less torturing than before the surgery.  Three months of hell paid off.  In fact, the surgery paid off so well that Mom and Dad are out visiting Granny and I here in Idaho.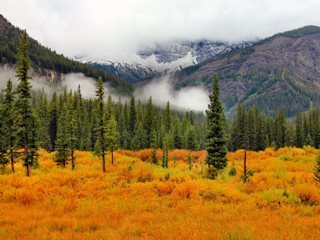 Although Dad didn't give fishing a crack these past days, we had a wonderful time cruising through Yellowstone.  The weather was a horror that included the first mountain snow of the fall, but it was just fantastic to have Mom and Dad back out Yellowstone.  Being in Yellowstone is Dads favorite thing.