January Fly Fishing Shows in the Rearview
Categories: Uncategorized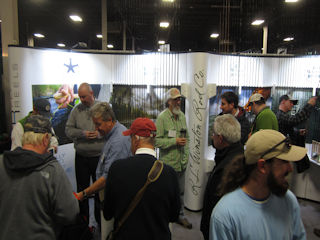 The shows come and go so fast it's unreal.  The Somerset Fly Fishing Show is in the books and in fact, the entire work month of January.  For me it was four shows (Denver, Boise, Boston and New Jersey) and 22 seminars mixed on casting ponds and PowerPoint rooms.  As crazy as it sounds to some, I loved every minute of it.  I love my job and really enjoy teaching fly fishing and entertaining with my photos and stories.  Keep me in mind when your club or show needs a fly fishing speaker.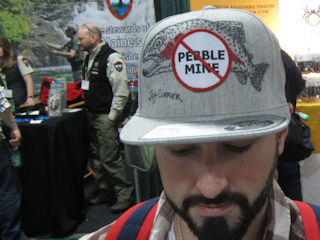 In addition to my teaching and entertaining I wore out a heap of Sharpies this month.  I drew on at least 30 fly boxes, computers and now a new thing, baseball caps.  Bring em on, I love to draw as much as I love to entertain.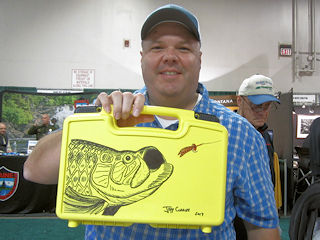 Next on my agenda is a few more days in NH with the family then home for a week.  I'm especially looking forward to putting on my back-county skis and evenings at the Victor pubs.  Then it's off to Manitowish Waters in Wisconsin for a few days of ice fishing before show-time again.
Keep the body moving. . . .