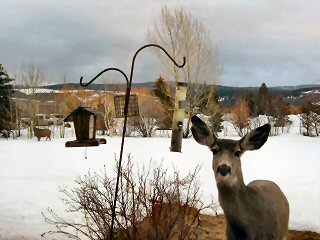 When I go quiet I'm either on a foreign country expedition or focused on a writing or art project while home for the first time in a while.  Well, this time it's the latter which meant a pleasurable week at home with the Sharpies and pastels and some amusing pet deer!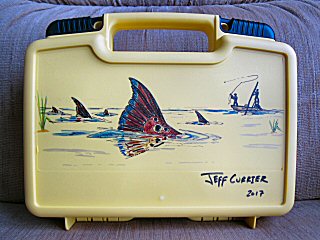 I drew on several fly boxes including a Beast Jr. Cliff Box.  I had to make time for this one as I was hunkered down preparing my taxes for my tax man.  Tailing redfish on the South Carolina flats.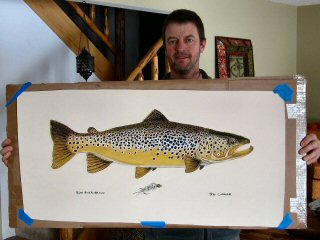 The big project which flat out put me in lock down mode was this commission piece for Paul Hamilton of Alberta, Canada.  Paul caught this monster on the Bow River and it measured an incredible 27".  I created him in pastels exactly to size and literally dot for dot.  The final piece is 36" x 20" and it may well be my best brown trout art yet!
It's back on the road this week at the Great Lakes Fly Fishing Expo in St. Paul, Minnesota.  Schedule to post on Wednesday.