Frigig Cold & Wind Shorten Last Day on the Ice
Categories: Uncategorized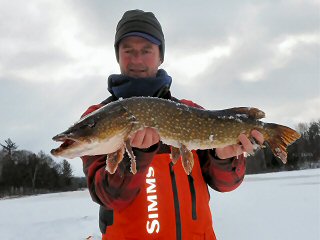 Wind shook the Chippewa Retreat Lodge starting in the wee hours.  By the time I got up to meet the guys for ice fishing, everyone but two of the guides, Joe and James, bagged the idea of fishing.  I layered up and off we went.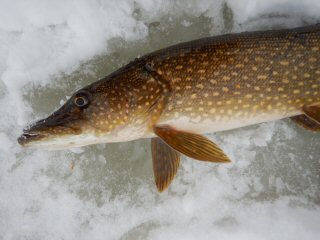 We didn't go far from the lodge and it wasn't to a lake.  We fished a wide section of the river.  Ice conditions were poor with thin ice and slush on top.  We walked with caution but safely got in six tip ups and over a two hour period managed to land five pike.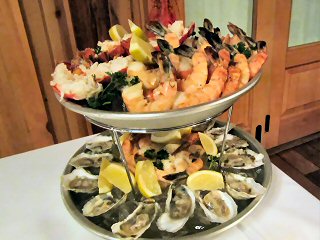 The wind can be not only cold but just plain annoying.  We packed it in around 11 AM.  It was a great weekend of ice fishing in Wisconsin and there was no need for a full day today.  We spent the rest of the day playing pool and dice and just flat out had a great time.  And of course, George took us to dinner one last time.  We ate at the White Oak Grill next to Chippewa Retreat and had one last epic feast!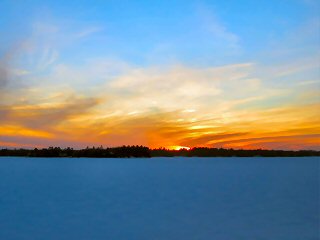 I'm flying home today then back in a plane for work this weekend.  I'll be speaking at the Indianapolis Boat, Sport and Travel Show.  I'll post my speaking schedule on Thursday.  Hope to see some of you there!