The New Sharkwave Fly Line Already Impressive
Categories: Uncategorized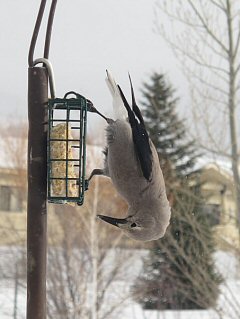 I can't explain how nice it was to have a "normal" weekend at home.  Granny and I skied, enjoyed some sun on the sunny side of the house, fed the birds, and watched a little CBK and some NASCAR.  Last, I survived two Fantasy Baseball Drafts, one with my family through Skype and the other live at the Wildlife Brewery for the Victor league.  Enjoying home for the first time in 2014!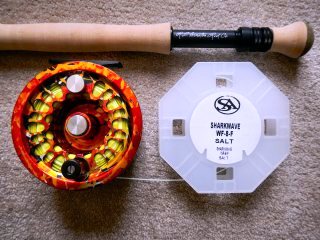 In addition to the above, I packed for my upcoming exploratory Red Sea trip to Sudan.  My Winston Rod arsenal is sorted, and all my Ross and Abel reels are rigged with Scientific Angler fly lines and leaders.  What caught my eye was the new Sharkwave Fly Line from Scientific Anglers.  I couldn't help but notice how incredible the multi-colored fly line looks and feels.  I loaded a WF8F Saltwater on my "back in action" Super 8 Abel and the fly line came off its spool as straight as any line I've seen.  There was absolutely no memory or kinks!
I'll leave for Sudan on March 20th.  In the meantime it's back on tour.  Tomorrow night I'll be presenting "Fly Fishing in and Around Jackson Hole, WY" for the Inland Empire Fly Fishing Club of Spokane, WA.