Fly Fishing the New River in West Virginia
Categories: Uncategorized
March 26, 2015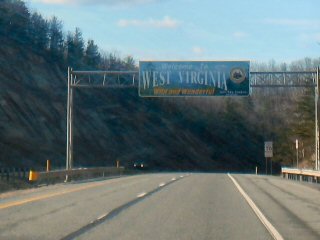 Wednesday was long.  I had a busy morning around Victor then caught the 1:20 flight from Jackson to Denver and on to Washington DC.  At 11 PM I was met by Colby Trow, one of the founders of Mossy Creek Fly Fishing and we drove two hours to his place in Harrisonburg, Virginia.  I'm here for two days of fishing and to teach and entertain for their shops annual conclave on Saturday.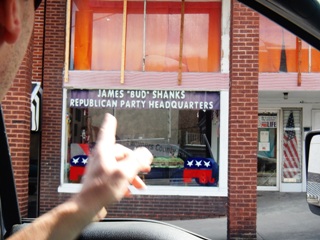 After a very short sleep, Colby and I met up with his brother Brian and drove for 2 ½ hours to the boat launch in Sandstone, West Virginia on the hardly discovered, second oldest river in the world, the New.  Here we met their long time friend and guide Duncan McGrath.  Duncan knows the New and he and his brother Phil kindly offered to float along with us in their raft and try to steer us into some nice smallmouth bass and possibly even a muskellunge.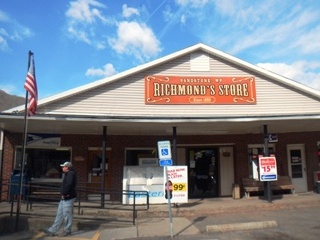 The winter back here was one of the coldest snowiest on record so the smallies are deep and sluggish.  I was informed ahead of time they may not be chasing the fly well.  Nonetheless, I packed my 6-weight Winston armed with a fast sinking Scientific Angler Uniform Sink Type 5 and a handful of Clouser Minnows to bounce along the bottom.  I also brought along a Winston SX 10-weight in case we ran into the muskies.  Debacle struck however at the boat launch when I learned that in my sleep stupor earlier that morning I took my reels out of my duffle at Colby's house and they never made it back in.  What an idiot!  Luckily I had friends to cover me.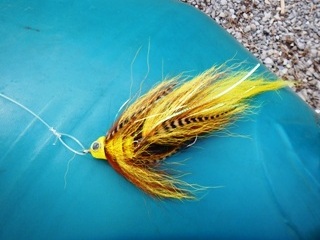 We pushed off in t-shirts and the guys started me chucking an eight inch musky streamer on my 10-weight.  On my third cast a solid smallmouth chased down the jumbo fly and grabbed material everywhere but where the hook was.  The bronze colored fish got wise and disappeared fast but things were looking up in the first minutes.  Of course, that's only if this wasn't the old "boat launch" jinx.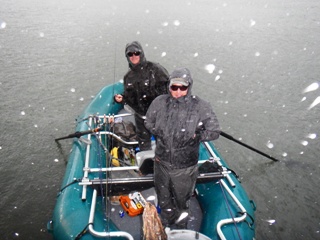 Two fishless hours later the wind cranked and out came the fleece.  Colby made a call upstream to Duncan's boat to see if they had any better luck.  Duncan and Phil were fishing tubes on spin rods and said they caught a few smallies but it was slow.  Soon the weather went south and we were hunkered down against some railroad tracks sheltering from a thunderstorm.  Duncan and Phil caught up to us and we drank a few brews and waited out the lightening.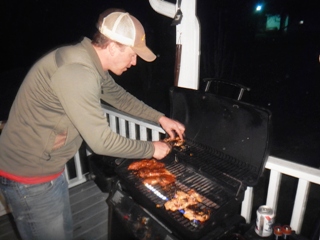 Catching fish on fly wasn't in the cards.  After the storm temps plummeted to the low 40°s and the rain dragged on.  Despite excellent raingear I'd have much preferred my G4z waders.  We pulled the rafts out on a slippery old wooden ramp and hoisted them up to our trailer and headed to a cabin Duncan rents.  Soon Brian was grilling us a chicken breast feast while we thawed out.
March 27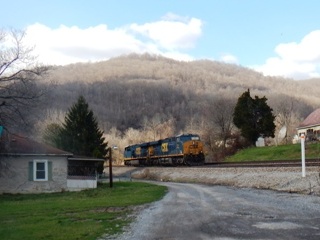 It was a full on "Monsoon Currier" night.  Rain pelted our cabin endlessly.  At times it was louder than the trains clanking down the tracks a mere 50 feet from my bed.  I couldn't help but picture the New River rising to horrific heights by morning.  Fortunately the rain stopped at 6AM and although the New mucked up, it remained fishable.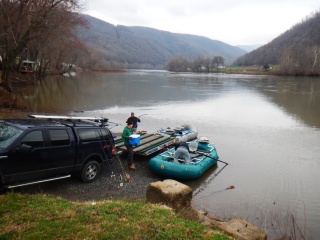 The temps dropped further for Day 2.  It was in the low 30°s when we pushed the rafts off and there were a few snow flakes threatening.  Phil opted out and Brian hopped in with Duncan while Colby and I stayed together and went on a musky mission.  Lousy weather is often ideal for theses toothy monsters.
Despite both of us working ourselves senseless, Colby rowing and me casting the 10-weight with a fly that should've worked, not a creature would stir.  After five relentless hours, I picked up my lighter rod and bounced delicious looking crayfish patterns on bottom for another two hours – not even a touch.  You need to know when to surrender.  Colby and I changed gears and drank three straight beers and enjoyed the rest of the float.
Across river Duncan and Brian worked just as hard but with spin rods.  Even the dark side didn't clean up.  They landed a largemouth bass, a smallie and a walleye.  The walleye was a pleasant surprise and a first for Brian.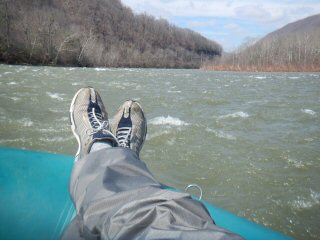 If I caught fish every outing I'd be bored to death with this great sport.  Sure, I'm a long way from home and a few special natives from West Virginia would've been nice.  But it wasn't meant to be and I can't argue with our efforts.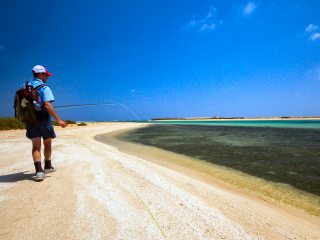 The good news is that the two days were a needed tune up for what's next in my fishing world.  For all my readers who are chomping for something fishy and exciting, buckle up, on April 2 I'm off to Dubai – Sudan – Dubai and Oman.  I believe this adventure will make up for three months of work blogs!