All I can think about is my Icelandic Pale Ale!
Categories: Uncategorized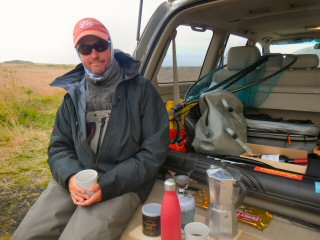 It's hard to believe the weather could get worse than it's been, but this morning even the long time guides of Iceland's famous Nes are freaked out.  The temperature was 40◦.  The wind was a gale and heavy rain smacked us in the face all day.  Yes, the difficult conditions on the mighty Laxá Adaldal got further challenging.  But with the nickname "Monsoon Currier" I have experience to limp through this and perhaps catch a fish or two along the way.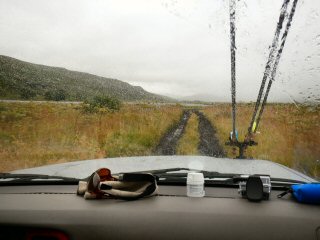 In all actuality, if today was anyone's first day fly fishing, they'd likely be done with the sport.  It was that tough.  Between Ingo and I through both sessions we saw one fish, a grilse during the morning session on beat 4 that I dredged up from deep.  A small Atlantic salmon that normally wouldn't raise an eyebrow, but in these conditions it was a heartbreaker when I lost him at the net.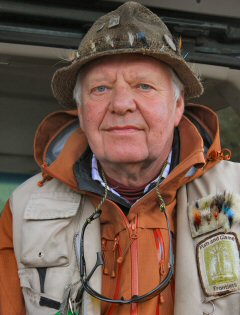 Not one fish was caught during the morning session amongst any of the eight anglers staying here at the Nes.  That put some pressure on all of us for the afternoon/evening session.  The pressure because not one salmon was caught yesterday either and it's been years since all anglers at the Nes blanked for two days (four sessions) in a row.  This should give you and idea just how hard things are.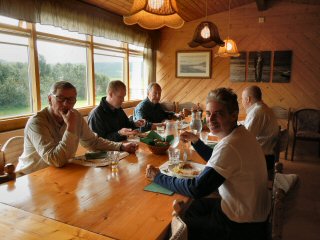 I mentioned we have a good group here at the Nes – tonight proved it.  The harsh conditions may have lengthened the afternoon naps by a half hour or so, but everyone headed out to make the salmon gods proud for the evening with high spirits.  Ingo and I had beats 2 and 3 and we fished them as hard as you possibly could.  I wasn't just going through the motions, I was in it to win it.  I was sure it was going to happen.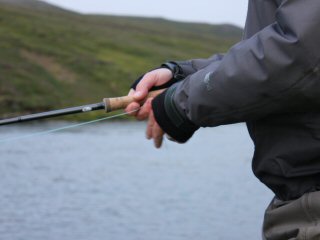 At 9 PM Ingo and I hadn't seen a sign of a fish but we weren't giving up.  We tossed a Hail Mary.  Despite the cold, wind and rain we grabbed a boat and rowed to the other side of the Laxá for the last hour.  Only one could fish at a time due to the wind tossing the boat side to side in the raging current.  But no matter how hard we each tried there were no fish to be found.  At 9:45 all I could think about was my Pale Ale!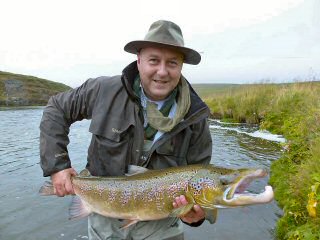 You can't hold your head low after the effort we gave.   I was only disappointed that the famous Nes likely had two fishless days in a row in as long as anyone could remember.  But guess what, I was wrong.  Dave Wilkinson of England saved the day with this spectacular Atlantic salmon!
Indeed we celebrated tonight for Dave's magnificent fish.  Although not too hard.  Ingo and I have three more sessions before we pack it up Tuesday and I begin my journey home to Idaho.
If you would like to fish in Iceland be sure to visit Icelandic Fly Fishermen!