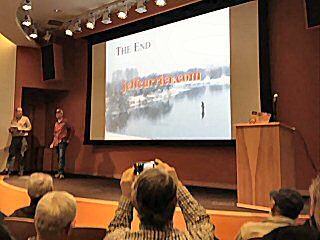 I suspected the jaunt to Wisconsin to speak to the Southern Wisconsin Chapter of Trout Unlimited would be fun and it was.  The turnout for their mid-winter Icebreaker was fantastic and I met a lot of great folks.  The only downfall to the grand trip was when the Green Bay Packers lost their playoff game in overtime last night.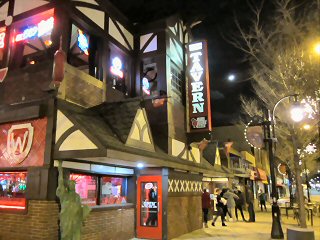 I watched the thriller on ten big screens with Craig Amacker from the State Street Brats Tavern in downtown Madison.  You want to talk about a wild sporting event to be a part of.  When Rogers threw the Hail Mary with five seconds left I thought there was an earthquake!  Unfortunately, that was the last Packers celebration until next season. . . .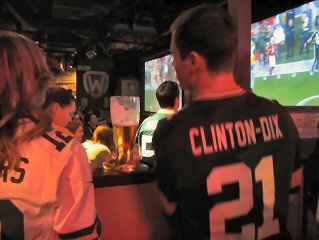 I'm presently recuperating on the flight home.  I'll enjoy being home for a whopping 36 hours before I cross country again to speak at the Marlboro Fly Fishing Show in Massachusetts where I'll give many presentations.  This will be another action filled weekend and I'll have more on this later in the week.