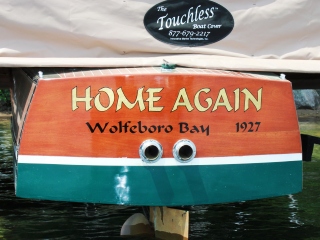 Granny and I flew across country yesterday.  We're in Wolfeboro, New Hampshire for my parent's 50th wedding anniversary.  My parent's official day is on Friday but Granny and I thought we'd make a nice vacation out of it with some serious warmwater fly fishing on my old stomping grounds, Lake Winnipesaukee.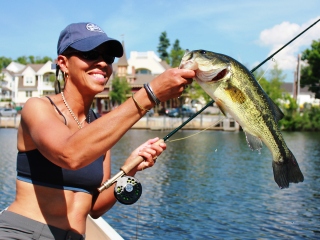 Indeed I love my trout fishing in Idaho.  Days like Sunday on the Henry's Fork for the Harriman Ranch Opener are events I can't live without.  But as I get older I find myself thinking about where it all began.  For me it was popping for bass, smaller sunfish, chain pickerel and anything else that would take my concoctions.  This is why I'm so dang excited to be here.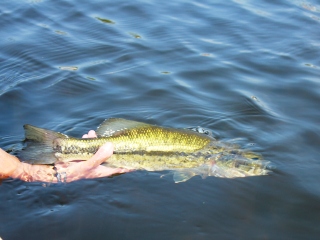 We had errands to do this morning including getting our New Hampshire fishing licenses so we didn't get an early start.  But Granny and I made a mid day assault on the fish near our family camp then went out tonight to Back Bay.  All I can say is it didn't take long for Granny to realize why I love this place and these fish so much.  She poppered up a lot of fish including this dandy of a largemouth bass on my Winston 5-weight and my old Ross Gunnison.
Expect more warmwater fly fishing reports throughout the week!