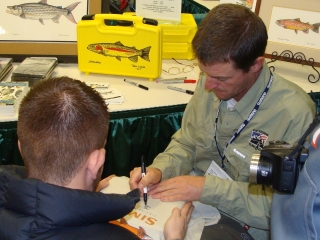 The Denver Fly Fishing Show is in the books.  Friday was insanely busy to kick off the season.  I gave a couple seminars and drew on Cliff Fly Boxes all day.  It was great fun and I must have caught up with over a 100 old friends and customers.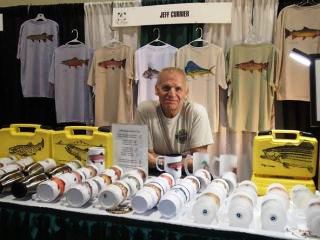 Harvey Cohen, the man who puts my fish art on numerous products, joined me for the weekend.  Harvey showed off many of our new goods.  Folks went absolutely crazy about the new frosted beer mugs.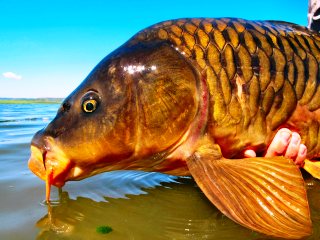 My talks went fantastic.  Despite snow and treacherous highways on Saturday my 4 PM "Fly Fishing for Carp" presentation was jam packed.  That goes to show that folks are waking up to the big handsome fish down the street from home.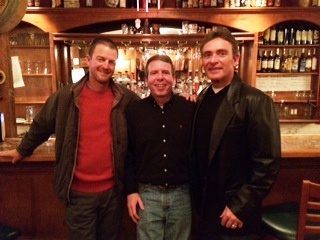 Friday night Kevin Wigfield and I took out our friend Paul Gaeke for his 50th.  Unlike our 30th or 40th birthday celebrations, the 50th was tame and tasty.  We knocked back only a few micro brews and rather filled our bellies with incredible Indian food from Yak & Yeti in Arvada.
It was a great weekend.  Next on the speaking agenda is a visit to the Snake River Cutthroats Fly Fishing Club Wednesday night.  I'll be delivering one of my favorites, "Fly Fishing Through Midlife Heaven".