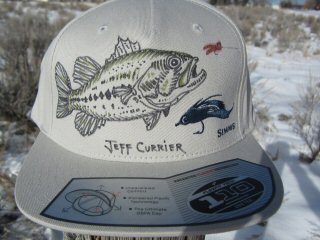 Thanks to everyone who came to the Denver Fly Fishing Show.  That was one of the best shows ever and Granny and I appreciate all of you that made a point to say hello.  My hand is sore for drawing fish on so many different things including a few hats.  I hope those that caught my presentations enjoyed and perhaps even learned a thing or two.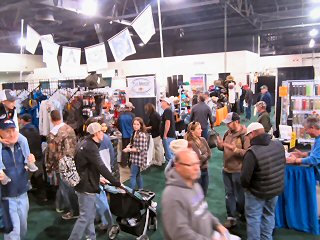 The minute the show ended last night Granny and I hit the road and drove all the way back to Idaho.  A 9 hour drive after an exhausting show probably isn't the wisest thing to do but when the roads are clear of bad weather from Denver to Idaho you take the opportunity.  Last year wasn't fun.  After maneuvering through hundreds of deer and elk herds we got in the door at 2 AM.  But I drank my coffee this morning overlooking the back yard.  That's worth it to me because I don't get many chances to do that in the winter.
I finished unpacking and closing the books on the Denver Fly Fishing Show 2018.  As I unpacked one bag I packed another.  Wednesday night I'll be speaking to Desert Fly Casters in Phoenix, Arizona.  For those of you in the area be sure to be there.  On Thursday and Friday I'll be fishing with my pal Steve Berry for carp on Phoenix's urban waters.  I can't wait!