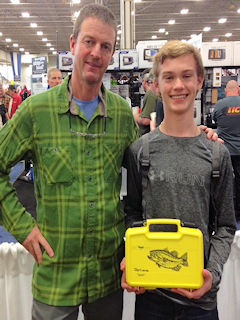 Exhausted would be an understatement as I make my way home from Indianapolis this morning.  But you know I love it.  I just got done speaking and sketching on fly boxes for three days at the Indianapolis Boat, Travel and Sport Show.  The show was fantastic and I had a great time teaching and entertaining, but big shows (this one dwarfs the usual fly fishing shows) drain you.
Then this morning I checked out of my hotel at 4 AM, had an hour drive through pea soup fog, returned a rental car then caught my 6 AM flight from Indi towards Idaho.  I rarely put myself in such travel hell but with little time at home lately the early flight might allow me time for a ski this afternoon.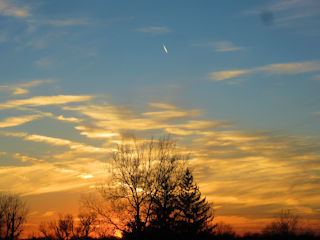 Next in line is a ten-day California tour.  It begins Thursday night speaking to Tracy Fly Fishers where I'll present "Fly Fishing Warmwater – Bass, Pike, Carp and More" followed by Friday through Sunday at the Pleasanton Fly Fishing Show (I'll post my Pleasanton Show seminar schedule Wednesday).  Then I'll relax Monday and Tuesday and return to the stage in Bakersfield for a Carp talk then Fresno for Streamer Tactics.
Normally on this CA tour I head out on the Delta for a day of striped bass fishing with my friend Ben Byng.  Not this year.  The rains have doomed most fishing opportunities for this trip.