Memories from Fly Fishing in Sudan 2015
Categories: Uncategorized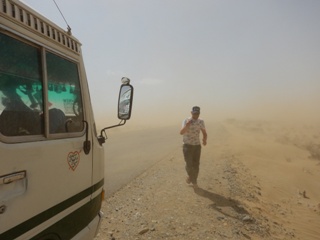 The wind got stronger overnight.  Traveling the 100 yards on a luggage loaded skiff from the Scuba Libre to land where our bus taxi awaited was hectic.  Mainland Sudan was experiencing a full on sandstorm.  Mutters of damn you "Monsoon Currier" were heard clearly through my sand filled ears coming from Mike's seat.  He had every right to mumble, I'm probably the only American to experience four sandstorms (Thar Desert in India and two in Egypt).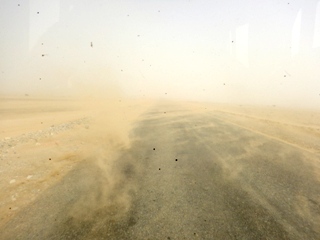 The bus ride took four hours to Port Sudan.  It was amazing to see sand piling up on roads like snow back home.  These roads will be sand covered for weeks I'll guess.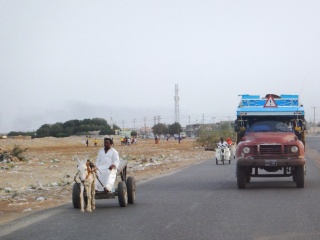 Despite the long ride, none of us took our eyes off the scenery outside.  Most of Sudan is a mountainous desert strewn with ragged villages.  Sudanese are hearty folks to live in this hostile environment.  It's surreal to see this with your own two eyes rather than on Discovery Channel from your couch.  This place is wild.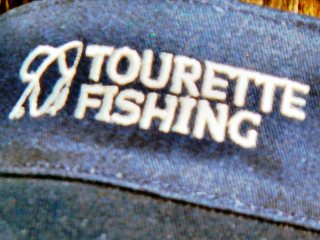 We managed three great days of flats fishing and one ok.  Sadly we missed two full days due to weather but that's the risk you take fishing the world.  As always my friends at Tourette put on a great show.  They are the best for African fly fishing adventures.  Be sure to visit their website to read more about Sudan.  And give yourself time because you'll be reading up on tigerfishing Tanzania, yellowfish in Lesotho and even tarpon in Gabon to name a few of their other great destinations you can go.
I'll leave you with a few more pics from Sudan.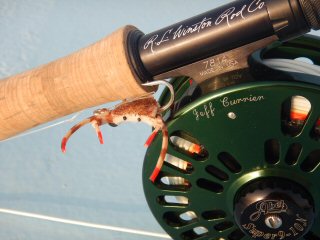 To succeed on the Nubian Flats – Winston Fly Rod, Abel Reel, Scientific Angler Line and a custom crab pattern!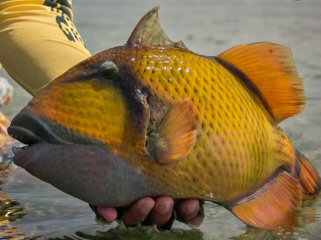 The giant triggerfish also known as the titan trigger or mustache trigger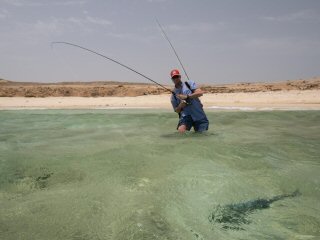 Fly fishing for bluefin trevally on the Nubian Flats of Sudan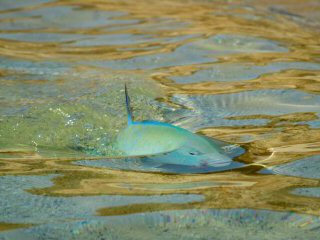 Bluefin Trevally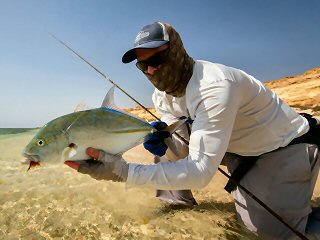 Mike LaSota with a bluefin trevally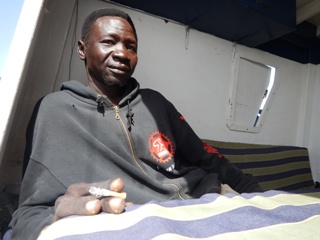 The Scuba Libre crew on the Red Sea of Sudan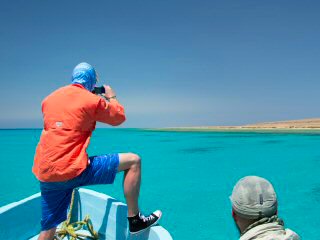 The Nubian Flats of Sudan with Tourette – Fight it in Africa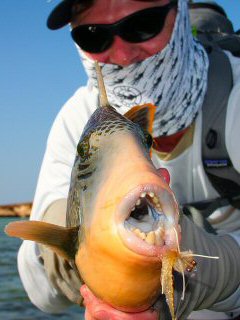 Yellowmargin triggerfish falls for the Lasota crab pattern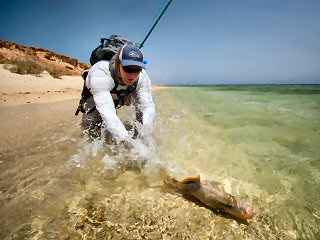 Yellowmargin triggerfish release on the Nubian Flats of the Red Sea
Giant Trevally release – courtesy of Tourette Fishing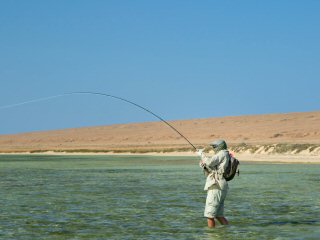 Hooked up on the Nubian Flats of Sudan in the Red Sea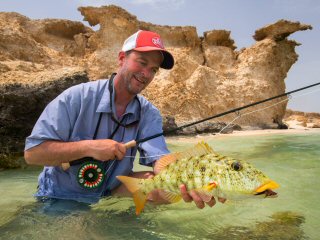 The handsome yellowlip emperor fish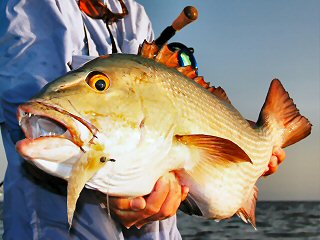 The two-spot snapper is better known in the Red Sea as the Bohar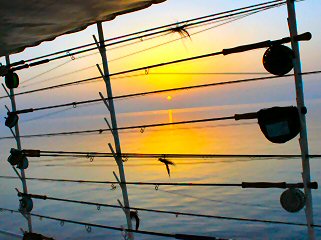 Sunrise on the Nubian Flats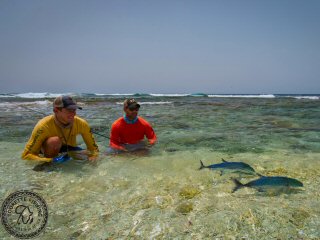 Double trouble with Tourette – Fight it in Africa – Nubian Flats, Sudan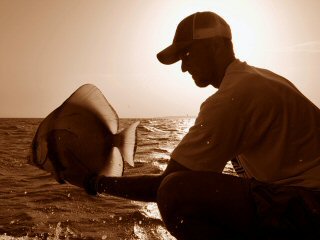 Circular Spadefish or better known as the batfish
Once again, a special thanks Tourette for bringing me back to Sudan.  So what if this year was tough.  If the opportunity comes in 2016 you can expect me here again!  Want to go?
And stay tuned. . . Granny and I are headed to the beaches of Oman