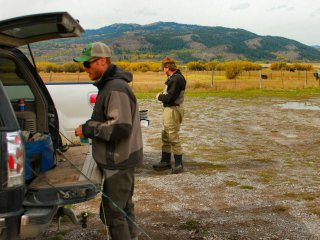 If I become any more forgetful with age I'm in big trouble.  Friends Tim Brune and Josh Gallivan and I decided to fish four miles from the house.  Just incase anyone needed to bail early we each took our own cars.  When we got there I realized I forgot my rod.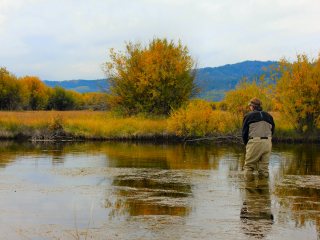 Last week on the Henry's Fork I forgot my flies but was able to borrow a friend's box.  But today, neither Tim nor Josh had an extra rod.  I thought for a minute about heading home to get my 4-weight Ross Rx but then realized I'd be ok.  I had two beers and a fantastic cigar I received as a gift a few months ago.  "Who needs a rod?" I declared.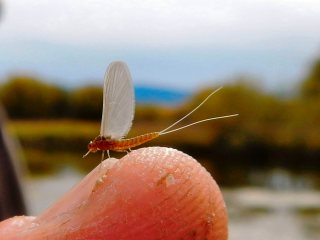 Today was a wonderfully relaxing fall day sitting in the tall brown grass along a pristine piece of local water watching my friend's fish.  The baetis were hatching and several respectable cutthroats were rising.  But they must have been wise.  Between Tim and Josh, a total of six man hours on the water, only one small fish was landed.  I however succeeded in drinking both beers and landed the entire cigar!