All Great Journeys come to an End – Hurry up and Book the Next – Farquhar!
Categories: Uncategorized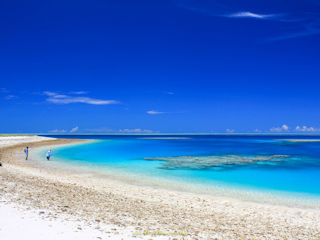 When a long-awaited trip comes to an end its sad.  I booked this Yellow Dog Hosted trip to Farquhar in the Seychelles back in October 2015.  Seems like yesterday and now it's over.  Life is passing way too fast.  Which is exactly why I'll keep doing as many of these trips as my time allows.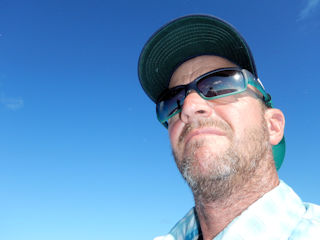 I awoke early this morning and made a few casts off the back of the Maya's Dugong then reeled it in.  Our fishing wasn't what we expected but after putting this blog together, the group caught numerous amazing fish.  It's been an excellent trip with one of the best group of folks you can imagine.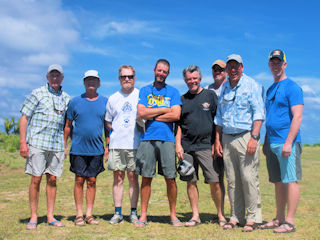 I'm almost certain I will return to Farquhar around the same time in 2017.  For next trip the rebuilt guesthouse will be open and ready. While the Maya's Dugong was a great platform due to the 2015 cyclone, the new accommodation promises to be comfortable, spacious and easy.  Already some of the guys on this trip asked for first dibs meaning the trip will fill fast.  If you're interested contact me sooner rather than later.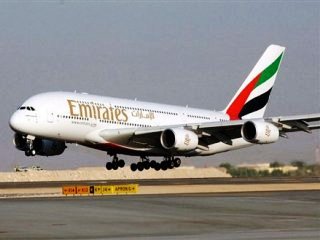 This wild blog run hasn't ended.  Sammy and I are flying to Dubai at midnight arriving there at 4:20 AM tomorrow.  We should be chasing queeny's by 7 AM with my friend Nick Bowles.  Then later in the week we'll be exploring the flats of Abu Dhabi.  Be ready. . .
Enjoy a few last photos from Farquhar 2016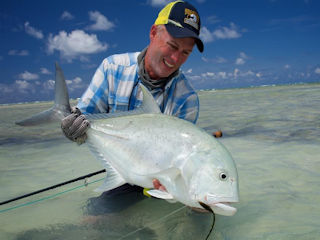 Our GT fishing was slow but Darrel put one more on the board yesterday.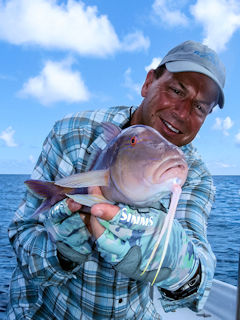 Lance dredged up the most unusual catch of the week – one of many species of goatfish (yes Lance, I'm jealous!).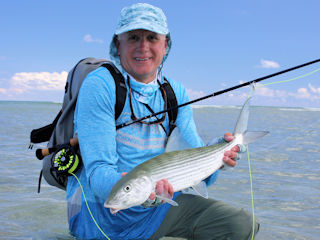 Sammy didn't get his GT (yet) but his array of species has been unbelievable – a spectacular bonefish.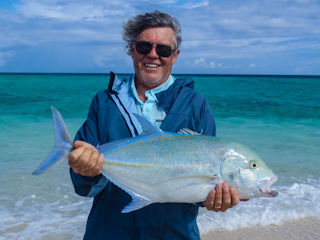 Tom with a stunning bluefin trevally off the beach.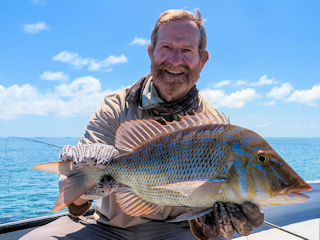 John with a hefty spangled emperor.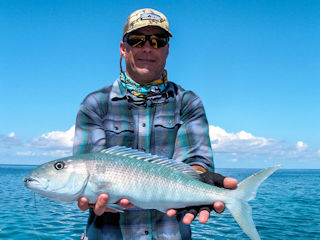 Good luck catching a green jobfish on the fly other places around the world – Steve.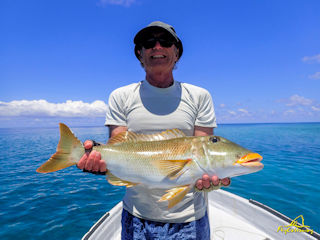 Skip with a monster yellowlip emperor fish!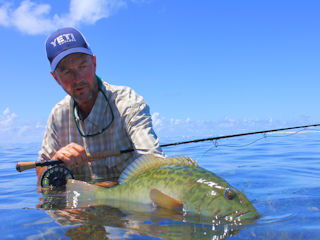 The GT's were hiding.  We'll get em next time – African marbled grouper.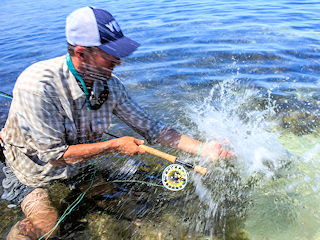 Thanks for following the blog!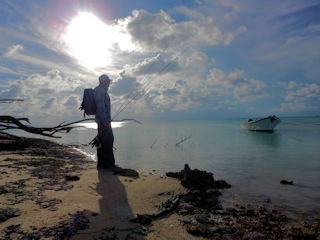 Join me next trip!
Getting to these amazing places and catching unfathomable fish doesn't happen without the greatest sponsors a fishing bum could have.  Thankyou – Yellow Dog Flyfishing Adventures – R.L. Winston Fly Rods – Bauer Fly Reels – Simms – Scientific Anglers – Yeti – Costa Sunglasses – Kate' Real Foods
Still have plenty of room for a beer sponsor. . . . . 
The Seychelles are truly one of the great saltwater fly fishing destinations left in the world.  To learn more or even better, join me on my next trip here, contact me or Yellow Dog Flyfishing Adventures!