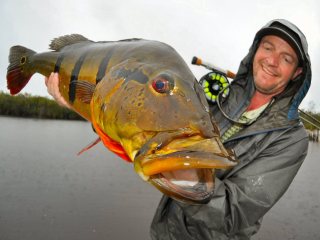 2013 will go down as the year of travel.  Most was for work with numerous speaking engagements from coast to coast.  Then I had the good fortune of hosting anglers for peacock bass in Brazil and tigerfish in Tanzania.  Both hosting assignments were for Yellow Dog Flyfishing Adventures.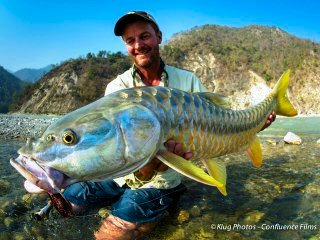 My top "work" project was fishing for mahseer in India with Himalayan Outback owner and friend Misty Dhillon.  Our purpose was to make a segment for Confluence Films latest movie, Waypoints.  If you haven't seen Waypoints yet contact me or catch me at one of the Fly Fishing Shows I'll be speaking at this winter.  I'll have copies with me.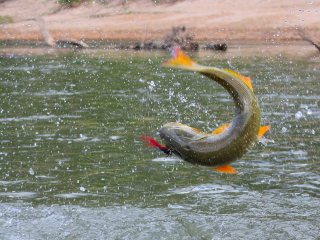 There was personal fishing travel as well.  I met long time friend Vladi Trzebunia in Austria and we spent ten days fishing Slovenia, Croatia and Italy.  I had the miracle trip where friends Tom Hansen and Skip Brittenham TREATED me to dorado fishing in Bolivia.  Last, Sammy Vigneri invited me to Mexico earlier this month for striped marlin on the fly.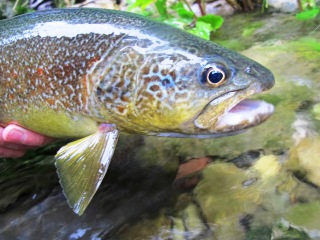 I added several fish to my life list this year.  They were the butterfly/spotted peacock bass hybrid, marble trout, brown/marble trout hybrid, Italian barbel, soufie and rhino fish.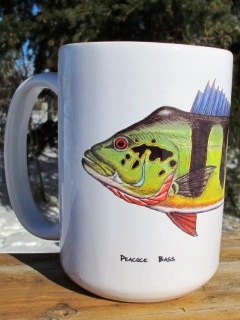 There was more to 2013 than speaking and fishing.  I learned the basics of web design and with help from friend Mark Kuhn I have a new website.  There's more work to be done but check out my "Fly Rod Species" section.  Work your way to the "Smallmouth Bass" page.  My goal is to have every species I've caught done up like the smallmouth.  If you're headed to the Amazon, I'll have the page to tell you how to catch peacock bass.  And when you get home after the successful adventure, you can buy a peacock bass coffee mug and more!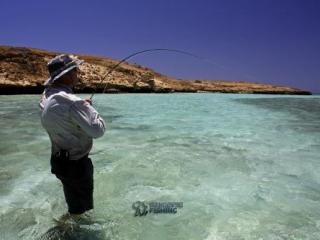 2014 isn't booked like 2013 but things happen fast.  I'm not playing it down yet.  For sure I'll be headed on two great worldly adventures.  The first will be with my Tourette Angler pals from South Africa.  They've invited me on an exploratory trip on the Nubian Flats of Sudan in the Red Sea.  Expect an epic blog with stories and photos.
If I return from Sudan in one piece, August finds me as a guest of Icelandic Fly Fishermen.  Iceland has long been a dream of mine and it's finally happening.  This will be mostly an Atlantic salmon trip – and what a place to do it!  Indeed, this trip should also be an outstanding blog.
 That closes the book on 2013 – be safe tonight. 
 I hope to see you all in 2014!