August 6 & 7, 2013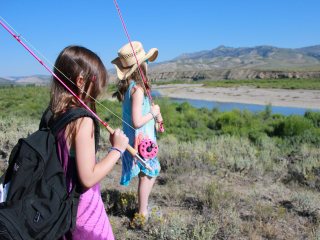 There's no better way to recover from catching the fish of a lifetime in another hemisphere less than 36 hours ago than to return to the home waters immediately.  Its even better to kick back and watch young fly fishers appreciate small Snake River Cutthroats as much as I did my monster golden dorado.  Tuesday and Wednesday was our annual Gros Ventre River camping trip with the family – one of my true favorites.  (see 2010 & 2012).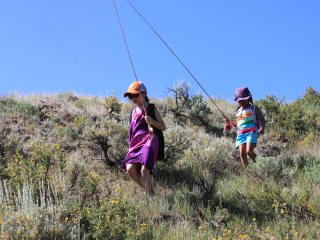 You can't ask for better weather, but that's par for the course around Jackson, Wyoming in August.  We cherish these days.  It was 85º during the day, 70º around the campfire at night and upper 50ºs for sleeping (we'll pay for it in January!).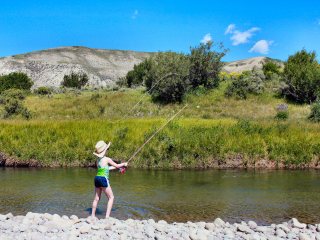 The nieces are six, nine and eleven now.  They can cast by themselves, mend, strip in a fish and have improved much with their line management.  They are becoming true anglers.  And what's really fun is that they're big enough for a hike so I took advantage of that and we hiked to a far away meadow that I'll doubt gets fished more than a few times a summer.  The cuttys were suicidal – exactly what you want for kids.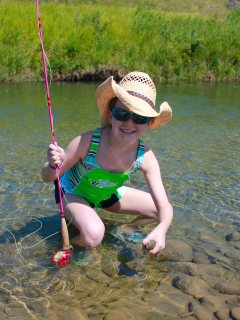 Sammy posing with her first cutthroat of the day.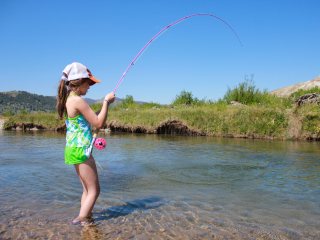 Montana putting the heat on Snake River Fine Spot.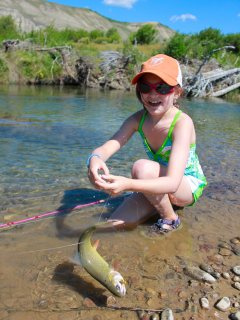 Montana prepares to pounce on her trophy.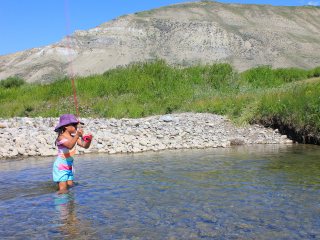 Six year old Sierra launching some casts.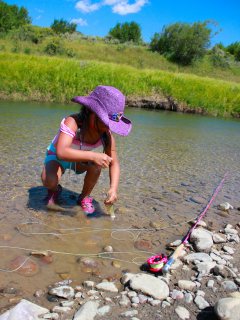 Sierra corrals her cutthroat all by herself.
That's all for this week.  After more than two weeks from the office it's back to work.  Next on the agenda is the Alaska Basin Trail and others through the Tetons with the fly rod next Tuesday, Wednesday and Thursday.