Arrival in Belize
Categories: Belize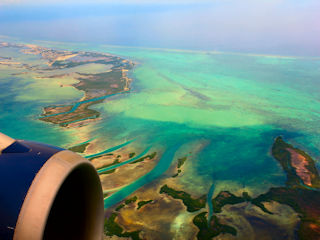 I made it to Belize today by the skin of my teeth.  I'm a Delta guy which means getting to Belize flies me through Atlanta.  It was snowing!  We were delayed more than an hour but that was because we needed to be deiced before takeoff and as you can imagine, that's not normal for Atlanta.  We made it nonetheless.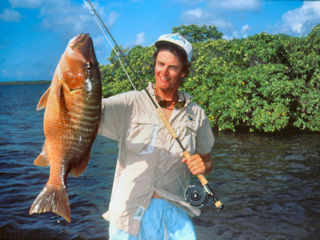 I used to come to Belize frequently back in the late 1980's and early 90's.  I came on my own then began hosting trips through Belize River Lodge and Turneffe Flats Lodge.  I made more than a dozen trips.  The fishing is so good I'm surprised I ever stopped but curiosity to see the world took over.  But Belize will always be the travel sparkplug for me.  Here's a monster snapper on the popper from 1991.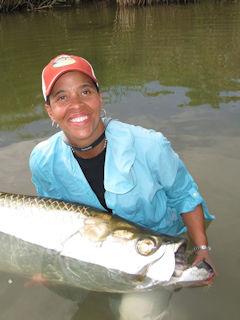 My last trip here was in 2012 with Granny.  We returned to Belize River Lodge and caught up with old friends and new guides.  It was a great trip and Granny landed her first tarpon over 100lbs.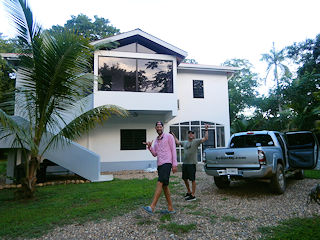 This trip I'm on new turf.  The last-minute invitation came from fellow Yellow Dog Ambassador and friend Wil Flack.  Wil is the founder and owner of the Belize Permit Club.  We are way down south near Hopkins Belize.  The reason for the short notice plan is that Wil has a friend willing to do some filming for him that he can use in his advertising and etc.  I'm just the lucky guy that gets to fish!