Mission Giant Char at Ungava Bay Nunavik
Categories: Uncategorized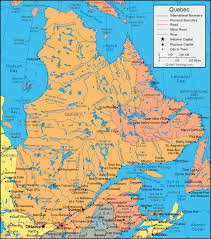 I'm on my way to Montreal today.  Tomorrow I'll fly up to Kuujjuac, QC Canada.  Just in case you don't know where this is (ha!) this is a town in Nunavik on Ungava Bay.  If you still need help, look at a map of Quebec and go all the way to the top.  Here is the home of Inukshuk Lodge and hopefully many huge and hungry Arctic char and not too many polar bears.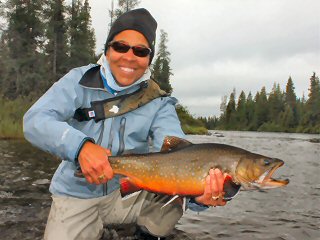 You may remember a few years ago when Granny and I were guests of my friend Paul Ostiguy at his Labrador Lodge, McKenzie River Lodge.  We hoisted in unfathomably beautiful brook trout and numerous landlock salmon.  Good news, Paul recently purchased Inukshuk Lodge and I'm headed to meet Paul there tomorrow to help him and his guides explore the areas fishing for the next seven days.  (Granny will not be on this trip)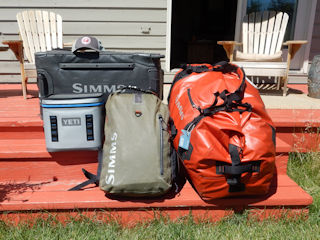 The term "off the grid" is overused these days and I therefore try to use it as little as possible.  But Inukshuk Lodge is "off the grid" and I will not be able to post blogs until I return to civilization on July 31st.  As always, I will separately post each and every day of what should be an amazing and truly out of the ordinary adventure.
A special thanks to my friend Paul Ostiguy the proud owner of McKenzie River Lodge in Labrador and Inukshuk Lodge for bringing me along on this incredible adventure.