One Last Permit Grind – Flyfishing in Oman – Day 9
Categories: Uncategorized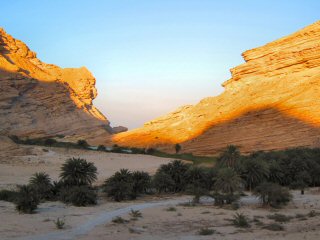 Sleeping in the wadi last night seemed logical to escape the dew that's woke us up many a night here in Oman.  We were a few miles from the ocean so the air was dry and there was a perfect breeze.  But fifteen minutes after we put our heads down the breeze stopped and the first mosquito attacked.  Then another.  Then the buzzing of gnats.  Then another bite.  We procrastinated putting on repellent and by the time we did we were chewed up.  The dew came also and it was a poor night sleep.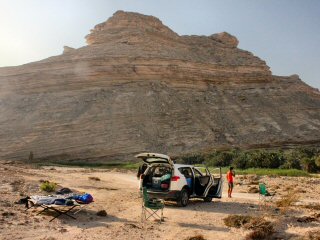 When daylight arrived, despite being haggard I boiled water for coffee and took in the surroundings.  Although the wadi was a tough location for a good night sleep the oasis like place was stunning to watch the sun rise.  So beautiful that both Granny and were awake and soon ready for another day of fishing.
Unfortunately today was our last day fishing in Southern Oman and it was shortened because we needed to make some tracks.  The wadi is about 775 km from Muscat and we return our rental car in Muscat at 2 PM tomorrow.  The plan was to pick a spot, spend four hours there and drive within 300 km of Muscat.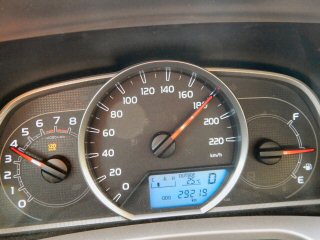 We decided to get a good chunk of the drive out of the way before fishing and went to our first fishing stop of the trip, the place we named Dead Whale Beach.  The challenge with this decision was that it's a permit beach and we needed high sunlight to see them.  We had to make it there by noon so we took off and covered almost 300 km in two hours!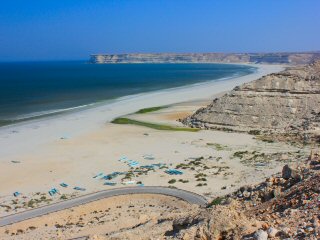 When we got there we were disappointed to see the pea green color we left here more than a week ago.  Furthermore the temperature felt the hottest it's been all trip.  We opted not to drive on the beach and I burnt the heck out of the bottoms of my feet just crossing the beach from the car to the water.
As you should expect, my last effort for a permit was huge and I walked the entire beach and back.  I'm not sure the distance but it's a lot.  So much that Granny sent me on my own and told me I was out of my mind.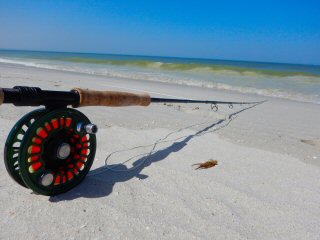 Looking back now I'd say Granny was right.  After the foot burning incident I walked myself into a coma.  The heat, my inability to spot a fish in the pea green water nor see a tail took the life out of me.  I made it all the way to the far end where I caught the potato grouper and back – five hours of walking and not one cast.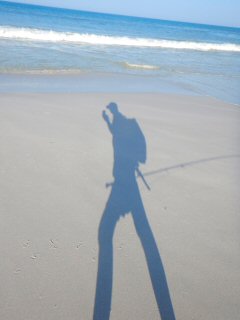 I must have looked beaten from miles away.  Granny met me near the car just to tell me "she told me so" (what are wives for?).  She tried to take my pack from me to ease the rest of the walk but naturally I refused.  I'm a sicko that likes to punish myself for fish and I was to finish the job.
I reeled it in at around 5 PM then we drove for two hours and we're north of Duqm.  I'd liked to have traveled further but I was exhausted and the camels were out.  Hitting a camel with the RAV4 on the last night would be a disaster.  We're presently a long way from a beach parked a few hundred yards off the main highway to Muscat.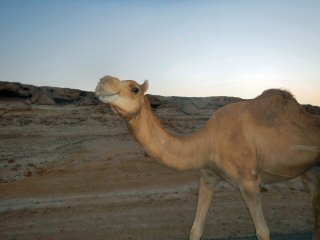 Sadly this is our last night of camping.  Tomorrow once we return to Muscat we'll ditch our rental and spend the afternoon and evening with our new friends Ray Montoya and his wife Kerry before catching a late flight back to Dubai.
THIS TRIP IS NOT OVER.  We'll fish more in Dubai and return to Musandam in the north of Oman for three more days of fishing.  Stay tuned!