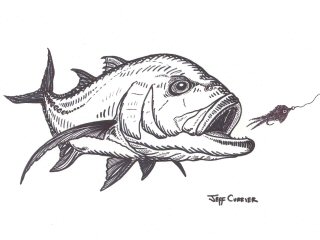 The blog shouldn't go dead in summertime but I fish in bursts and I work in bursts.  Since my Henry's Fork Marathon I've been glued to my artwork catching up on several big projects.  This giant trevally Sharpie art will be used on the new FlyCastaway Seychelles T-shirts.  I also did a bonefish crushing a crab fly for their St Brandon's T-shirts.  I take care of my South African friends because they always take care of me when I'm on the other side of the world.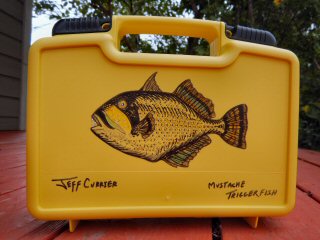 I've also been busy drawing up fly boxes.  During the winter months I take orders at the shows and from my website.  The problem is, folks that ordered in April or later had to wait months for their boxes because since April 5th I've barely been in the country.  Luckily everyone was patient and now their boxes are done including this mustache triggerfish for Jarod.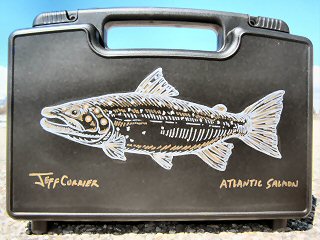 I did a lot of boxes but two others were new for me.   First this Atlantic salmon on a black box.  I've done plenty on the yellow Cliff boxes but the black boxes are a new thing and they look sharp.  This one is for my friend Ingo of Icelandic Fly Fisherman.  If you read the blog you know Ingo because I've had two incredible trips to Iceland with Ingo (2014 & 2016).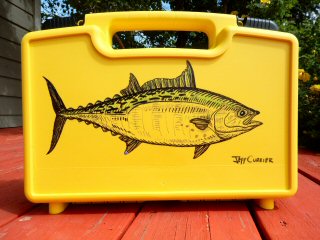 Last, I need to show off this false albacore.  This is a gift so I won't mention who it's for.  I've painted several fat Alberts over the years and even did one in pastel but this is the first time I drew one on a Cliff Box.
I'm packing to leave the country next week.  Stay tuned!