Return to Kentucky for Keeneland and Fishing
Categories: Uncategorized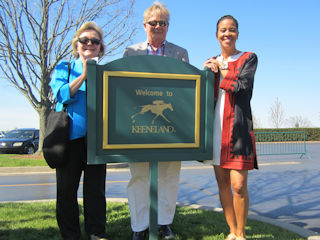 Granny and I flew into Cincinnati last night then headed down to Lexington, Kentucky to visit our friends John and Betty Reesor.  We'll be here through Monday and the trip will include two days at Keeneland for some of the finest horse racing you could dream of watching.  And yes of course, there will be some fishing.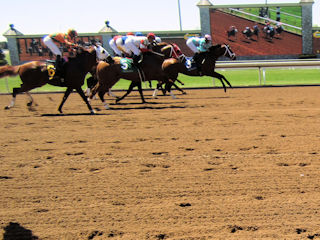 Today our only focus was on the racing.  We experienced Keeneland three years ago thanks to John and Betty and been aching to return ever since.  The weather was no less than spectacular.  Kentucky is blooming in every direction and you couldn't ask for a better day.  We drank beer and sipped wine from early afternoon till evening.  Although we by no means crushed it in our bets, we won a few and didn't lose too much money.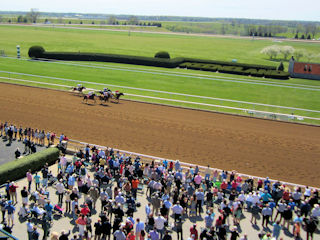 The final race ended at around 5 PM then John and Betty took us to Dudley's in downtown Lexington.  I enjoyed a few of Lexington's home brews with a scrumptious halibut plate while Granny scarfed down some scallops.  Stay tuned for tomorrow – we're going musky fishing to the well-known Cave Run Lake.
OUR YARD SALE IS SATURDAY APRIL 23 – 8 till 2
Contact me for early viewing of rods, reels and etc