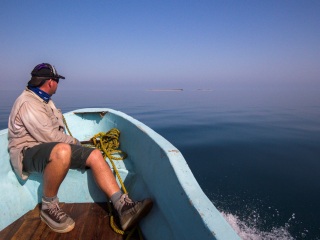 Today's the last day of fishing before the long journey back to Victor, Idaho begins.  We're near mainland Sudan where the adventure started.  Therefore we fished off the beaches and flats of mainland Sudan.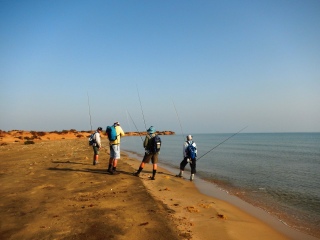 The place we started was a beach and flat against some sand dunes.  It's different on the mainland.  I climbed up a dune to take a picture and Rob quickly informed me not to do anything suspicious looking because he knew we were being watched by the Sudanese Army.  Sure, taking a picture is nothing, but we're dealing in Sudan.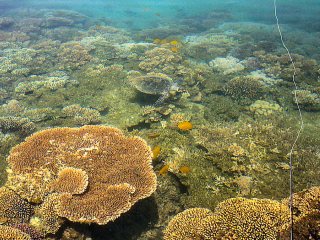 For the third day in a row its calm – only today is the calmest.  It was dead calm.  And the flats were dead also.  We could see for more than a mile and there were no tails, wakes or nervous water.  Just a happy turtle cruising the reef, literally under my fly line.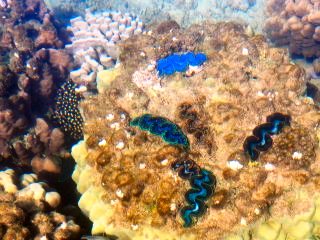 Walking the flats and prowling the coral heads was like snorkeling.  The water was so still you could see everything from the incredible varieties of Red Sea reef fish to filtering giant clams embedded in the coral.  Even though the fishing was lousy the exploring the last day surroundings was invigorating.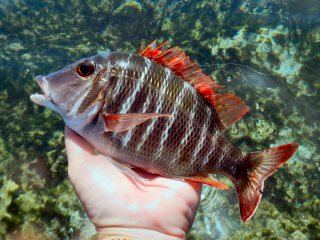 I slowed down my walk and search for tails and went back to sinking flies on edges of coral heads.  I hammered away at the beautiful peacock groupers, tomato groupers and this juvenile  sweetlip emperor fish.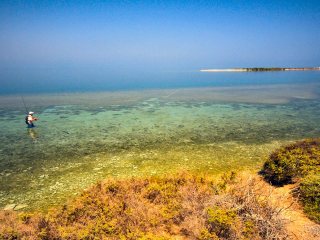 We dabbled with fishing in the afternoon.  Most of our time was consumed with driving the mother ship back to where we met it a week ago.  The fishing has come to an end.  What an incredible trip!  Tomorrow I'll sum it up with more photos and final thoughts.  Stay tuned. . . .