Henry's Fork – Opening Day of the Ranch 2013
Categories: Uncategorized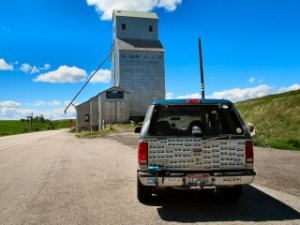 June 14 & 15
Opening days are becoming a thing of the past.  With catch and release, many fishing areas worldwide have switched to year round fishing.  There's no doubt its nice to fish whenever you want, but I miss an old fashion opening day.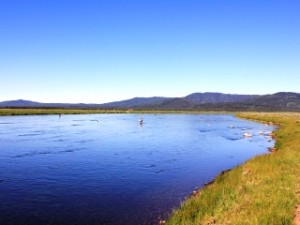 Opening days create a lot of excitement for me.  When I was a kid I couldn't sleep the night before trout season.  I couldn't wait till daylight. These days, sure I love to get on the water, but openers are indeed crowded.  For me it's more about seeing old friends.  Fortunately one of the best opening days in fly fishing has no threats of departing, the Harriman Ranch on the Henrys Fork.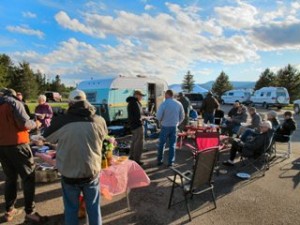 The Ranch always opens on June 15th.  I zipped up to the Fork on Friday afternoon (the 14th).  I came close to wadering up upon arrival.  There were plenty of hefty rainbows rising at Last Chance above the log jam.  But instead visits with old friends built up momentum.  We had an outstanding parking lot party that lasted till sunset.  This included plenty of drinking, eating and spreading the ashes of one of our longtime Henry's Fork fellow anglers.  What a memorable evening that ended around 1 AM at the Trout Hunter.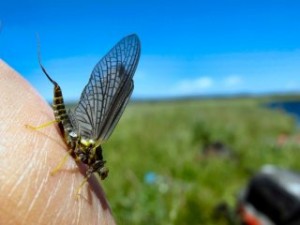 Despite the late evening I was up at the crack of dawn.  After a badly needed greasy breakfast I joined the troops for a morning on the Ranch.  For the first time in weeks it was hot, sunny and there wasn't an ounce of wind.  The PMD's hatched heavily along with a scattering of caddis and a green drake or two.  The Henry's Fork is full of 14 to 16 inch rainbows this year.  Fishing was fantastic!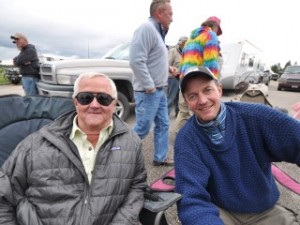 Granny and I will head back to the Fork Monday evening for yet another party with friends then fish Tuesday.  Then home Tuesday night to get the boat ready for the annual Bass on a Fly Tournament on Wednesday.  Hope to see some of you out this week!