Bolivia for Carp – Deal of the Century!
Categories: Uncategorized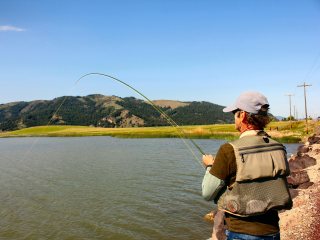 July 6, 2013
On July 24th I'll be headed for Bolivia to chase golden dorado, pacu and more thanks to two friends, Tom Hansen and Skip Brittenham of California who are treating me to this incredible trip.  Last month Tom asked if I'd take them carp fishing while they're up in Jackson.  Of course I was happy too.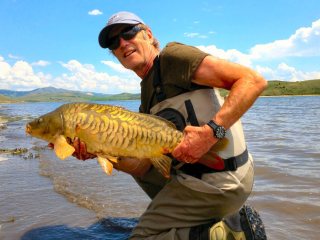 It turns out they each had busy schedules while up this way so today I took Skip and on Monday I'll take Tom.  Fishing was excellent and Skip landed three mirror carp, a 6lb on a red copper John, this 8lb on a Chernobyl and last, and I don't have a picture, a 13lb on a brown wooly bugger.  The carp bite is on!