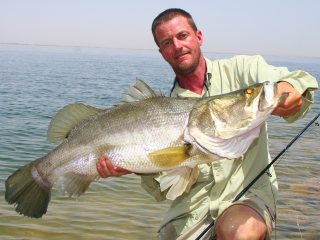 I left a lot of folks wondering what they've been waiting for last night after giving my "Fly Fishing Through Midlife Heaven" PowerPoint presentation for the Upper Bear River Chapter of Trout Unlimited in Evanston, Wyoming.  In this show I talk about sticking your neck out a bit and following your dreams instead of following the all-American tradition of working till you die.  I took the crowd of cabin fevered anglers all over the world for some crazy fish.  About the only fish I didn't show was this Nile Perch from Egypt.
The talk ended around 8 PM but after questions and packing it was 9 PM.  I drove all the way home and walked in the door about 1 AM.  I have one more speech next Tuesday in Spokane, Washington where I'll present "Fly Fishing in Jackson Hole".  Then I'm done speaking until I head back east again in April.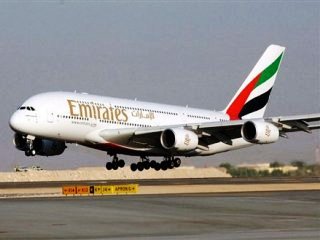 I've been to eighteen States already this year but I haven't left the country.  Worse, the only time I've cast a fly rod this year has been for casting demonstrations.  That's all about to change.  Two weeks from today my pal Mike Lasota and I will be on a plane for Dubai. Yes, Dubai.  We'll have two days there.  If anyone can set me up with some fishing ideas or better yet, a guide, it would be greatly appreciated.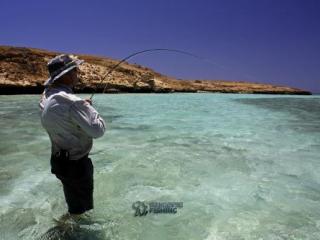 Dubai is our stopping point en route to Sudan.  On March 24th we'll meet up with my South African friends Rob Scott and Mark Murray.  Rob is the owner of Tourette Fishing – Fight it in Africa, and Mark is one of his top guides.  Rob hosted me in the film "Connect" in 2010.  Backtrack to November to find me fishing for tigerfish in Tanzania with Mark.  The four of us and a couple of their friends will be pushing off the coast of Sudan for a seven day exploratory trip to the Nubian Flats in the Red Sea.  Rob and Mark have both explored here before and say the potential is unbelievable!
Time to start packing!!!!!!!!!!!!!