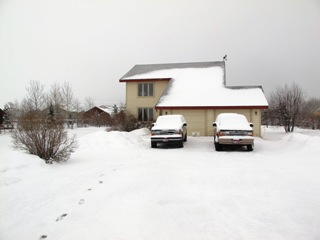 I made it from my tent in Tanzania to my door in Victor, Idaho in exactly 50 hours.  That may seem long to some but to me it's incredible and should remind us all what a magnificent time this is to live.  To be able to catch tigerfish on Friday and Snake River Cutthroats on Monday – man!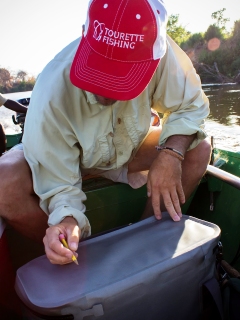 In conclusion of this trip I'd like to make a special thanks to the guides and staff at Tourette's Tigerfish Camp in Tanzania.  They showed my clients and I nothing but a superb time on and off the water.  Also a special thanks to Yellow Dog for helping me set up and host this trip.  YD's attention to detail on everything from booking airfares to preparing paperwork for the trip made my life much easier.
Here are a few more pics from the trip!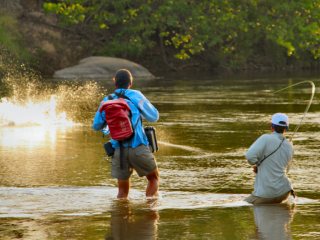 Getting burned!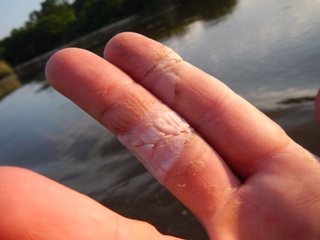 Burned!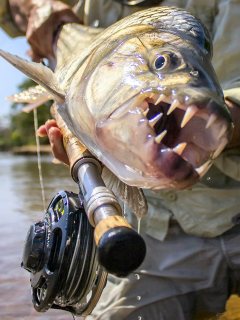 Another big tigerfish for the old Ross Momentum.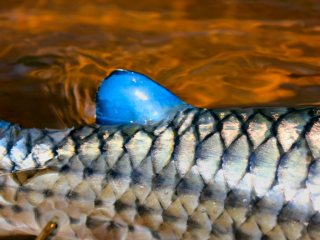 That's and adipose fin!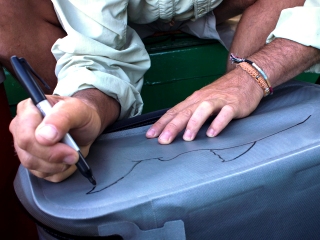 Give me a sharpie and anything can happen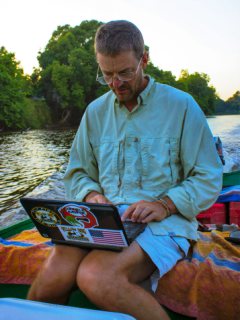 This blog is killing me!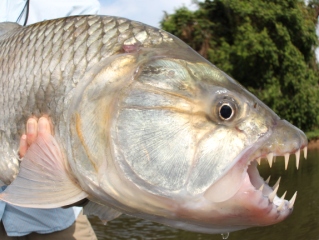 Wow!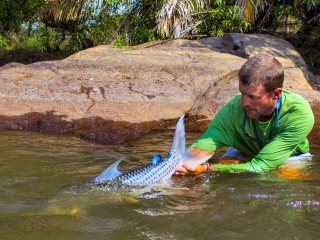 Last tiger of the trip for me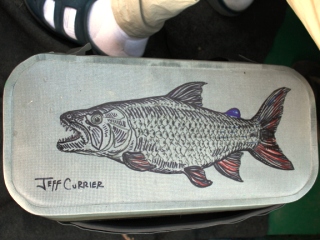 Available anytime – Contact Me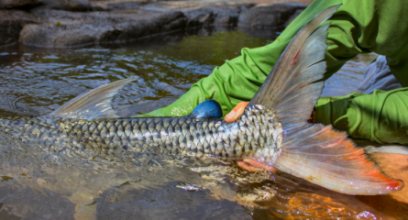 19lb tigerfish heads for home – THE END
For information about this incredible trip feel free to CONTACT ME.
Be sure and visit Tourette Fishing – Fight it in Africa.
And ask about my future hosted trips through Yellow Dog FlyFishing Adventures.