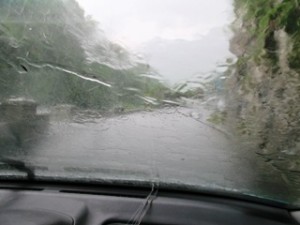 Fly fishing in Europe 2013 will go down as a "Monsoon Currier" classic.  Vladi and I fought through at least some heavy rain EVERY day of the trip and more than half the adventure we had rain all day.  Luckily, despite the tormenting weather, the goals were met.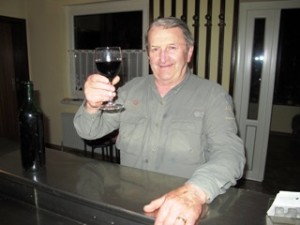 First and most important, Vladi and I spent time together.  Vladi is a best friend and unfortunately because we live 6,000 miles apart we only fish together once every few years.  Our last visit was July of 2010 in Norway.
Second, I caught the rare and incredible marble trout (Salmo marmoratus).  Not just a few marmoratus either but about twenty including one memorable big boy on a dry fly.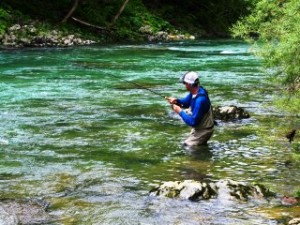 Last, I've now fished Slovenia.  Slovenia has been on my list a long time but been neglected, probably because all those crazy fish of the world entice me more.  But let me tell you, Slovenia did not disappoint.  This will go down as one of my top trips.  Enjoy these final pics!
Marble Trout (Salmo marmoratus)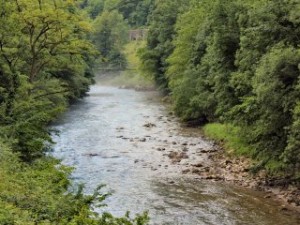 Idrijca River, Slovenia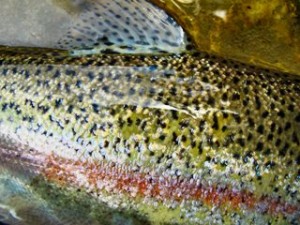 Rainbow Trout, Nadiža River, Slovenia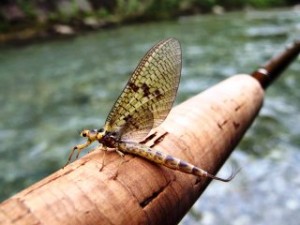 "The" Mayfly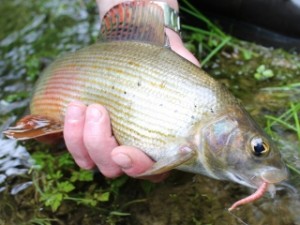 European Grayling, Kupa River, Croatia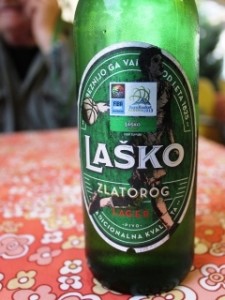 Lasko Beer Slovenia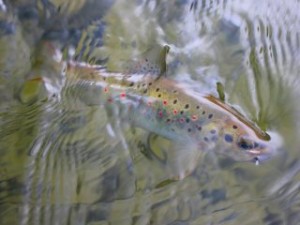 Spectacularly colored brown trout, Croatia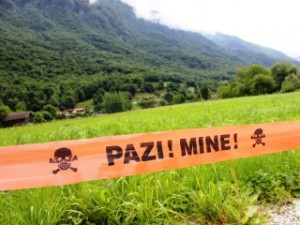 Watch out for mines.  A photo you shouldn't show your mother!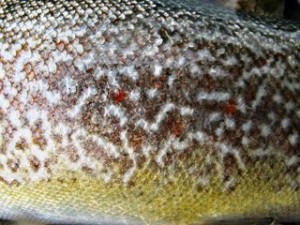 Marble trout (Salmo marmoratus)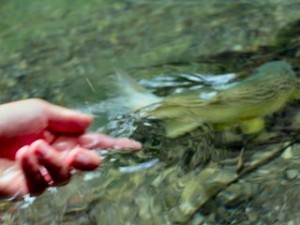 The end of another incredible adventure!