Remembrances from Flyfishing Kendjam Brazil
Categories: Uncategorized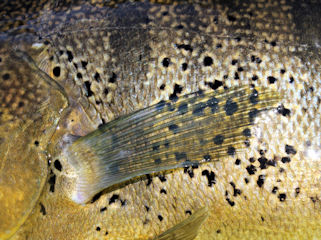 I don't like departing the comforts of Victor, Idaho during summer.  Fishing my own rivers, coffee on the back porch watching humming birds and listening to Cubs games on my XM are hard to leave.   But I travel anyhow and I never regret.  The past ten days fishing with Untamed Angling and Ben Furimsky in Kendjam Brazil was no less than phenomenal!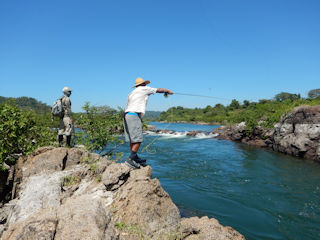 A special thanks to my friends Rodrigo Salles and Marcelo Perez of Untamed Angling for making this incredible journey possible.  If you too would like to experience a similar trip to Kendjam feel free to Contact me.  This is a trip that we at Yellow Dog Flyfishing Adventures can book for you.
Here are some final photos from this incredible adventure.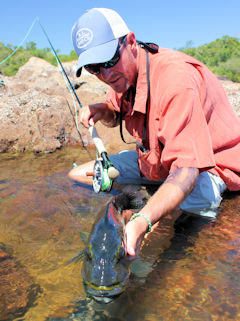 Releasing one of hundreds of peacocks we caught this week.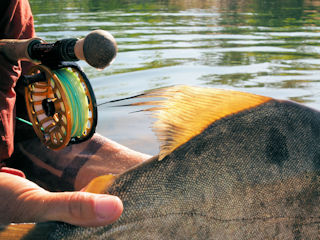 Bauer Reel and a pacu with a roosterfish-like dorsal fin.
Hungry caiman on the Iriri River in Kendjam.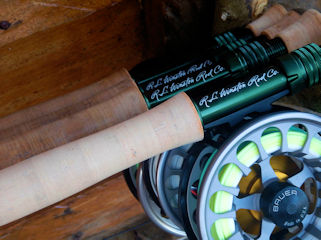 Great fish are landed because of great equipment!
The underestimated wolf fish better known in Brazil as the trairão.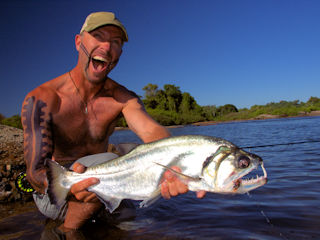 Ben Furimsky said he was catching a payara this trip and he did.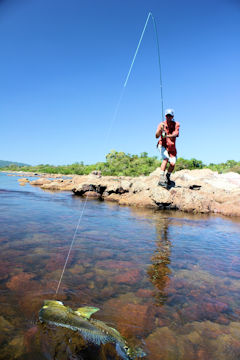 All the peacock bass you could dream of on the fly at Kendjam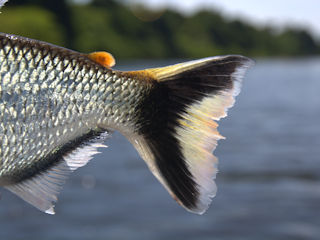 Matrinxã also known as matrincha tail shot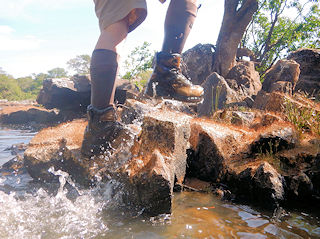 Get in shape.  The more energy you put into Kendjam the more fish you catch!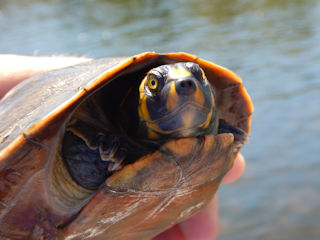 Amazon turtle found crawling in the boat.  I'm sure he was lunch but I secretly released him. . . .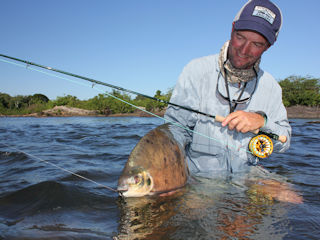 My favorite fish of the trip – pacu borracha – on Chernobyl Ants.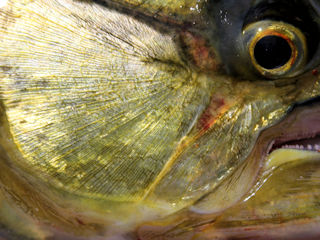 Fly fishing for bicuda is fun.  Gill plate close up looks like a golden dorado.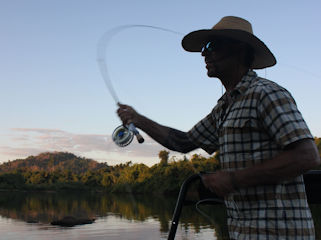 Casting at sunset for payara on the Iriri River.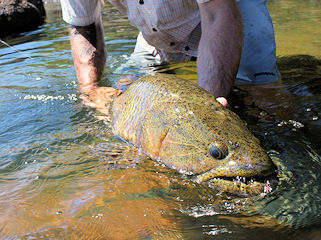 Don't overlook this character on your trip – wolf fish.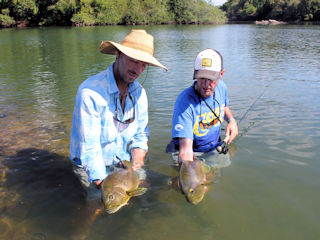 Double trouble!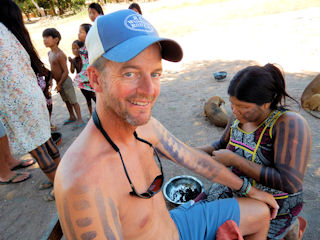 A touch up on the way home.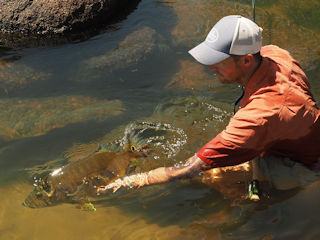 See you next time Kendjam!
Getting to these amazing places and catching unfathomable fish doesn't happen without the greatest sponsors a fishing bum could have.  Thank you – Untamed Angling – Yellow Dog Flyfishing Adventures – R.L. Winston Fly Rods – Bauer Fly Reels – Simms – Scientific Anglers – Yeti – Costa Sunglasses – Kate' Real Foods
Still missing a beer sponsor. . . . . . . . . . . .
Jeff Currier Global Fly Fishing