Fly Fishing for Roosterfish off the Beach
Categories: Uncategorized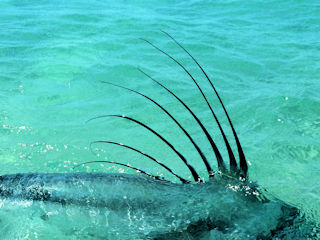 Roosterfish are unique.  While most families of saltwater fish are found throughout the world, roosters are only found on the tropical waters of the eastern Pacific Ocean.  That range is from Baja Mexico south to Peru.  Baja, Costa Rica and Panama are the leading spots to try for them but no doubt there are places to discover on remote beaches of Colombia, Ecuador and Peru.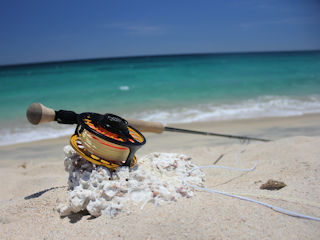 The world record roosterfish was 114lbs.  "Oh, he must have been caught down deep" No, big roosters don't hang deep much of the time.  They hang where the food is.  On any given beach fishing day you could see a massive roosterfish.  My biggest was over 50lbs but I've seen a few over the years that could've been 70-80lbs.  Because of this I recommend always being armed with a 10-weight rod and a sturdy reel with 300yds of backing.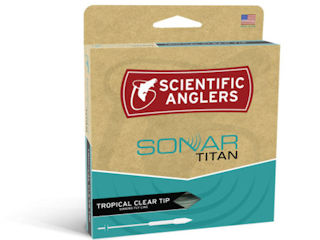 A floating line with an intermediate sinking tip is perfect.  I swear by the Scientific Anglers Sonar Titan Tropical Clear Tip.  The 15' clear tip is ideal for stealthy presentations and the core of the fly line is made to perform in the tropics.  Most importantly, this line has a short powerful head to help turnover leaders with big flies at a great distance into the wind.  I take it a step further and oversize my rod by one line weight.  There was a time when rods were too stiff and we did this with all lines.  Not anymore, roosterfishing from the beach is the only time I fish a line size heavier than my rod.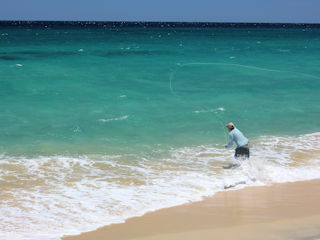 Before your trip make damn sure your cast is up to par.  If you've been nymphing your favorite trout stream all winter don't assume that has you at your best.  Grab the same rod you intend to use from the beach and when its windy as heck, go out in the back yard and practice your double haul straight into it.  You'll be happy you did because a good cast, even if it's only five feet longer than your norm, will help you catch a few more fish.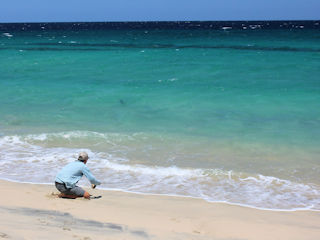 Last, furtiveness off the beach is just as important as the stealth you use fishing a small dry fly to a huge rising trout under the willow bush.  These fish got big by being aware of their predators and eluding them.  When you're standing on the beach jumping up and down because the fish of your life is chasing your fly, you're a roosterfish predator.  Hit the deck!  I get low and try to blend into the beach.  Don't stop stripping.  Don't stand up.  DON'T LET THE ROOSTER SEE YOU!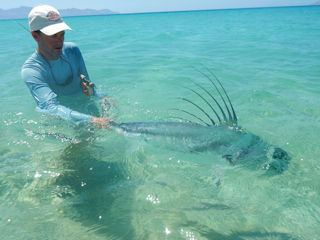 When all goes right the rooster devours your fly and turns immediately from the beach.  This makes the hook sink in and its game on.  These fish fight hard.  The smaller ones jump and the big ones run far from the beach.  I keep my drag at about 3lbs of pressure for hook up then once I'm in my backing I crank it up some.  Keep the pressure on and do your best to land that monster roosterfish.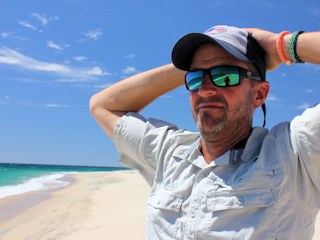 Our weather here at camp continued to worsen overnight.  The wind was howling at sunrise today.  I couldn't believe my own eyes and ears.  It was truly a laugher.  Granny and I were wearing sand in our hair, eyes, nose and ears.  Roosterfishing from the beach isn't only a tough sport – sometimes its dang right cruel.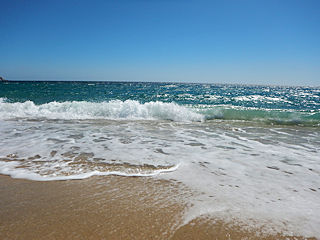 We saw one roosterfish all day today and no jacks.  This was not only because of the wind but also the huge waves heaving up the beach and creating murk.  The day wasn't fun but it builds character – right?
We made the long haul back to Sammy's condo in Todos Santos tonight and we are resting and living it up all day tomorrow.  Then we'll be back to the water for our three final days to try and get Granny her first roosterfish on the fly.