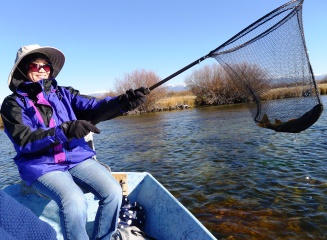 I've been packing for three weeks of hosting Yellow Dog clients in Africa for tigerfish the last couple days.  I leave on Thursday and not back until November 18th.  I not only need to be prepared for my own fishing but when hosting you need a lot of extra stuff so that if a guest is short on something or unprepared I can come to the rescue.  You really need to be on your game.  On top of all this planning, I will be without phone or email for almost three weeks.  I have so much crap to do!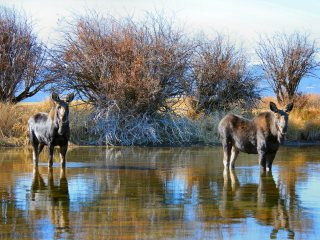 That being said, it's been 60º every day for a week.  So today I couldn't take working inside and instead floated my old webmaster, Ken Holder and his lady Nati down the Sveum.  You can almost always expect a blanket blue-winged olive hatch this time of year, however, today it was so nice there were only a few on the water.  We caught some fish but by far the "moosing" was the best!  And can you believe I wet waded comfortably today?  True!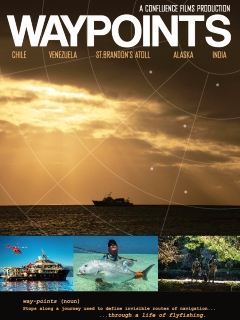 Don't forget November 8th is the world premier of Confluence Films latest, "Waypoints".  My spring mahseer fishing is the grand finale of the movie.  It will be showing at the Pink Garter Theater in Jackson hosted by American Rivers.  For the rest of you, have a look at the Tour for the location near you.
Is it ever too early to plan for Christmas?  I don't think so.  My friend Harvey Cohen of FishArtGifts.com is the place to go for the angler who has everything.  Here we offer more forty products and you can get any fish I've painted on them.  Be sure to check it out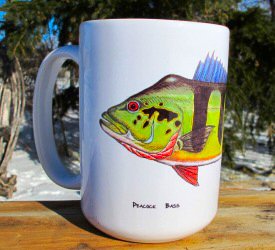 if you haven't recently.