Snowless Weekend Draws Big Crowd to MA Fly Fishing Show
Categories: Uncategorized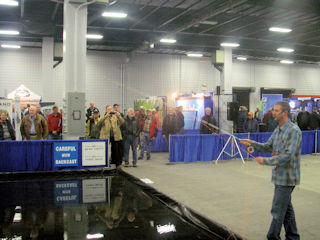 Each of the last five years at the Marlboro Fly Fishing Show we dealt with a Saturday snowstorm which thinned crowds.  Who wants to drive on snowy roads in Massachusetts?  This year however, mother nature provided perfect weather – dry roads.  The fun event was packed with regular visitors and new.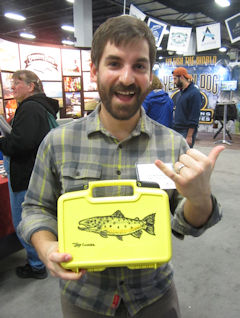 Between my presentations, I took requests to draw on fly boxes and computers and enjoyed chatting with hundreds of folks.  Thank you to everyone who made a point to swing by and say hi.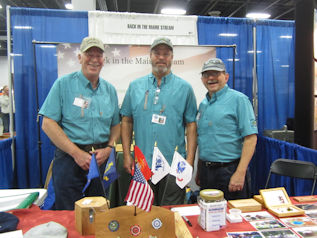 Even more fun, I was surprised by the folks in the booth next to me.  Most years I donate a day to teach wounded war veterans for Jackson Hole Honoring our Veterans.  It's just so happened that several of the guys I've worked with were there.
The show season is flying by.  Before I know it I'll be in northern Wisconsin drilling ice holes.  This week however, I'm presently chilling in Wolfeboro before heading to the big one – the Somerset New Jersey Fly Fishing Show.