Fly Fishing Team USA Masters Arrive in Portugal
Categories: Uncategorized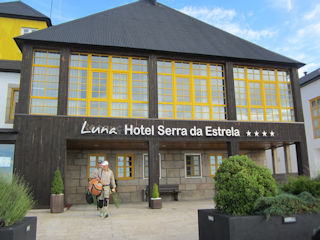 I arrived at the Luna Hotel here in Covilha, Portugal late last night.  I'm here to fish for Team USA in the World Masters Fly Fishing Championships.  The event starts tomorrow so I probably should have arranged to arrive here a few days sooner to practice but as you know I was enjoying New Hampshire with family.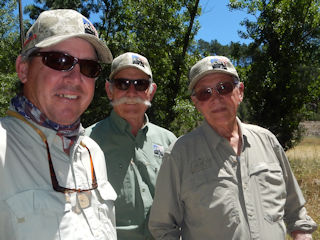 My teammates are Capt. Jerry Arnold, Coach Joe Humphreys and anglers Jay Buchner, Scott Robertson and Mike Sexton.  With the exception of Mike, we all fished the Masters last year in Ireland.  We came close to a medal but not quite with a 5th place finish.  This year we hope to do better.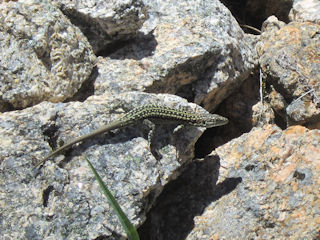 Scott and Jay have been here practicing.  Over an early breakfast they gave the team the run down on the weeks fishing tactics.  Overall their fishing hasn't been good.  This is likely due to an intense heatwave but also, the practice waters have had a ton of pressure.  Many of the nearby European countries have been here practicing.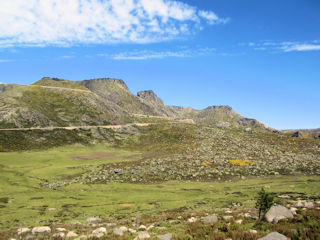 The good news however is that the actual competition water has been closed for 60 days.  Perhaps the comp fishing will be good.  Instead of wasting time fishing practice water we drove around and looked at the competition water.  This region of Portugal is called Serra da Estrela stunningly beautiful.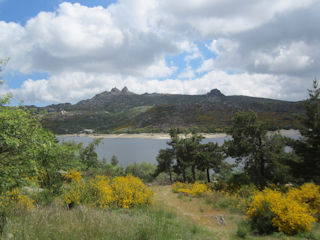 The competition consists of two lake beats and two river beats.  In the morning we looked at the two lakes, Rossim and Comprida.  Rossim is a small and beautiful lake with rising trout all over.  I had no time to research this trip but it turns out I fished this lake in the 2006 Worlds.  I have full confidence our team will tear it up here.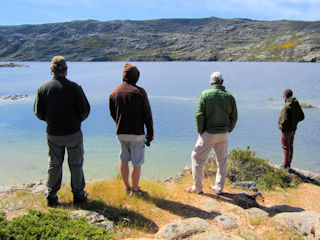 Comprida on the other hand is a huge lake and there were no rising fish.  The guys saw a few trout swimming down deep but all I saw were European chubs.  Chubs don't count in tournament and the bottom line is, Comprida could cause us some grief.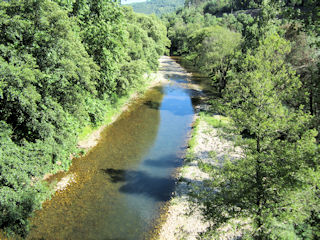 Both river beats are on the Rio Zezere.  There will be an upper river beat and lower.  We looked at both and I am stoked with the upper.  It's a tiny crystal-clear creek and supports small spooky brown trout.  These are browns unique to this area and are found in Spain also and known as the Mediterranean zebra browns. I fished for them when I competed in 2003 where I won the individual bronze medal.  I should be able to kick butt here for the team and can't wait for that session.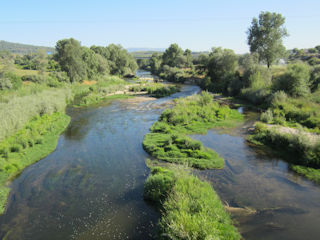 The lower Zezere River is much different.  This is big deep water with lots of stagnant pools and little current.  There's also weeds everywhere and living amongst them are more chubs, dace and cool fish called the barbel.  Again, the guys spotted a trout from a bridge but I didn't see any.  I suspect this section won't be easy no matter how good you are.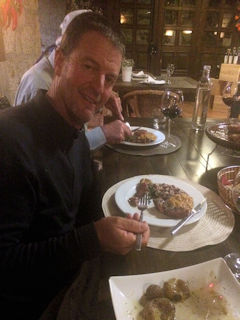 The Worlds is always a great time.  I get to see my teammates.  We come from different states and don't get to hang much.  Furthermore, I've made many European friends during my competition days and I get to see them as well.
Tonight, Jerry took us to dinner at one of the top steak restaurants in Covilha.  The fancy restaurant, Quinta da Amoreira, was one of those hole in the walls that was hard to find in the old part of town.  You guessed it, the steak was one of the best I've ever had in my life!